Patently weird: 20 amazing inventions that failed, despite being granted patents [Pictures]
An alarm clock that tips you out of bed when it is time to get up, a hat that would allow men to tell if a woman is already spoken for and a device that would allow dogs to generate electricity. These are just some of the bizarre inventions that have been granted patents over the years.
Many of these devices would not pass a health and safety test, such as a stove under the driver's seat of a car or the lantern perched on a horse's head. However, some of them would be pretty useful today. Keeping poisons in a skull-shaped bottle seems very sensible. And who would not want to travel on a small hammock slung between seats on a train or plane? IBTimesUK presents 20 brilliant ideas that – somehow – just did not quite make it.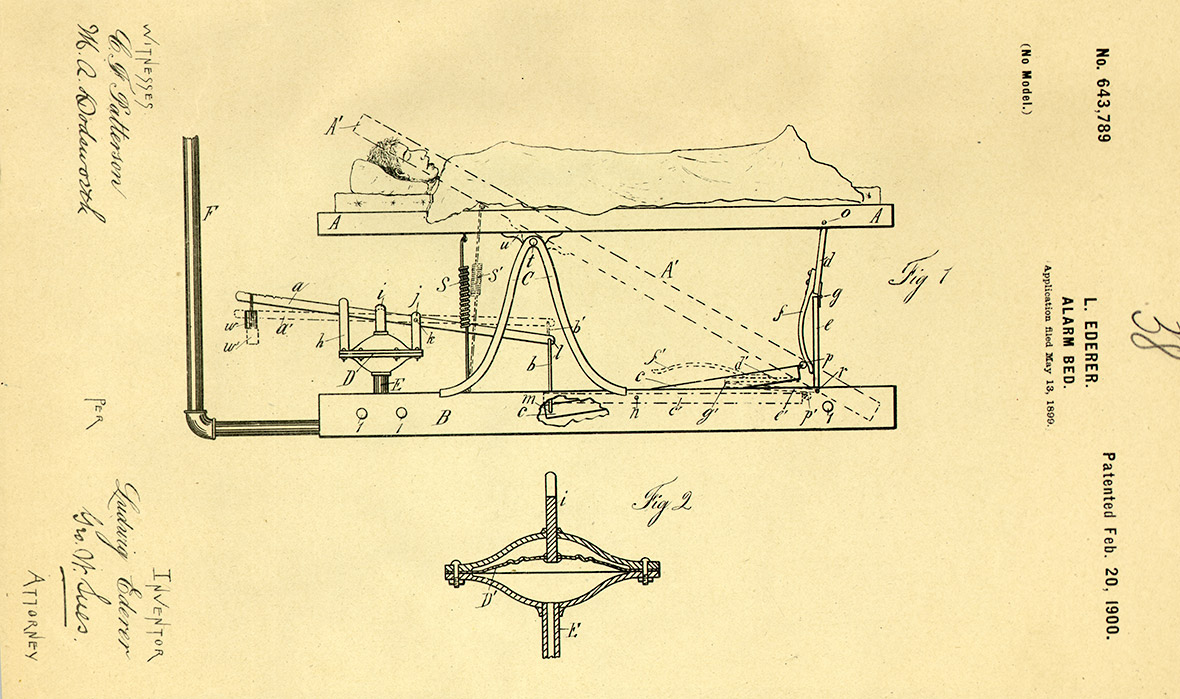 © Copyright IBTimes 2023. All rights reserved.