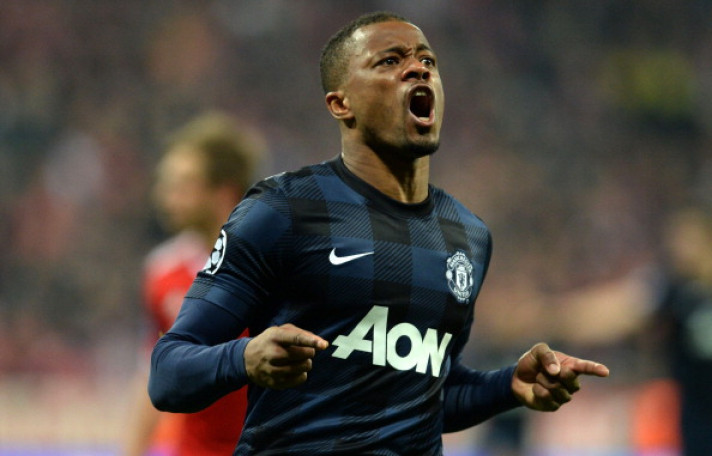 Patrice Evra stands by his decision to join Juventus in the summer after suffering "personal problems" at Manchester United.
Evra, 33, left Old Trafford after eight-and-a-half years at the club despite signing a one-year contract extension in May.
But following the arrival of £27m signing Luke Shaw and the appointment of Louis van Gaal, the Frenchman announced it was the right time to leave Manchester having played an influential role in the United dressing room over the years.
Evra revealed in August that Van Gaal initially offered him the captain's armband vacated by Nemanja Vidic but the defender chose to return to Italy where there was only one club for him.
"I was having personal problems at Manchester United and the only team that I wanted was Juventus," Evra was quoted as saying by the Daily Express.
"It is a club that has history and goals. [Former Juventus manager] Antonio Conte called me many times to convince me to join. Now I'm very happy at Juventus.
"Everyone, from doctors to the press officers, give you their best. After a month of hard work I'm happy to be here.
"The preparation has been very hard, maybe the hardest I've done. Everyone should remember that the Evra of United represents the past. I do my best in training and I always try to listen to the coach."
Following Evra's departure from Old Trafford, United can turn to Marcos Rojo and Shaw to help fill the void left by the Frenchman.
Shaw, 19, is yet to make his full debut for the club following a hamstring injury but his teammate Jonny Evans is confident the teenager can become a long-term replacement for Evra at left-back and reach a "world-class" level.
"Looking at our new defenders, Marcos Rojo and Luke Shaw, I've been really impressed," Evans said.
"I watched Marcos at the World Cup and thought he was excellent for Argentina, whether he played at left-back or left wing-back, and he can play centre-back too.
"I had the chance to work with Luke in pre-season and there is no doubt he is going to be the best left-back in the world."