Former Arsenal and Manchester City midfielder Patrick Vieira has criticised the current Gunners squad for "not giving everything to the club" and making Arsene Wenger is an "easy target".
Vieira, who is currently manager of New York City FC, understands the struggles his former boss is currently facing at the Emirates Stadium but refused to nail his colours to the mast when pressed about whether Wenger should remain in the North London hotseat.
The former France international spoke in no uncertain terms about the Arsenal players, though, and has called on them to take responsibility and try to lift some of the pressure off Wenger, whose future remains far from certain.
"It's not just about Arsene," Vieira told YouTube channel Copa 90. "It's about coaching in general because now I'm on the other side I understand how difficult it is. You're controlling the players, what's happening on the field, the decisions you're making.
"But I think when players are out on the field they have to take responsibility. It's difficult to say 'Wenger In' or 'Wenger Out' because I don't have all the information to make a decision and it wouldn't be fair for me to make a decision.
"But it's important for players on the field to take responsibility because when you lose games players have to look at themselves. At Arsenal I don't think the players can say they have been giving everything for the club.
"The manager is always going to be the easy target. You have to look at what Arsene has done for the football club over the last 20 years – what the club was before and what it is now. Arsenal has changed, it's more than a club now."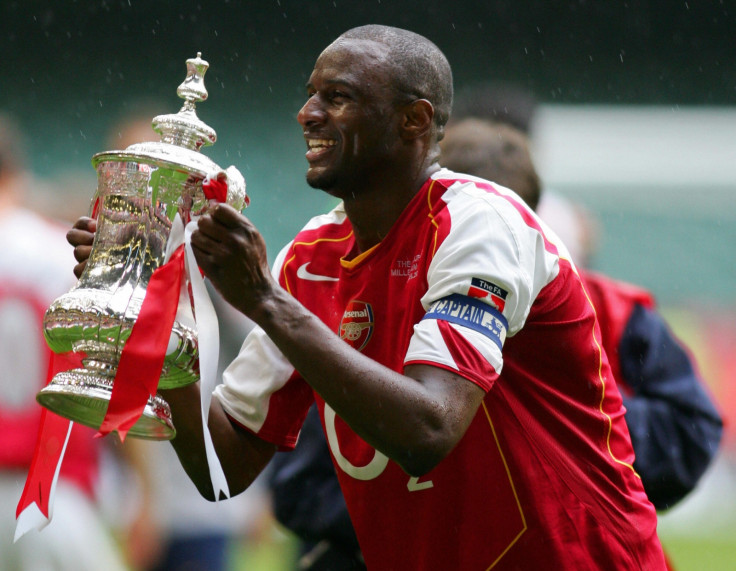 Vieira will hope to see a positive response from Wenger's side when they take on Manchester City at the Emirates Stadium. Arsenal have lost four of their last five matches in the Premier League but could close the gap on Pep Guardiola's men to just four points with victory on Sunday.