Arsenal midfielder Alex Iwobi has been attempting to convince fellow Nigeria international Kelechi Iheanacho, the Manchester City forward, to move to The Emirates Stadium.
The 20-year-old has found opportunities hard to come by under Pep Guardiola, starting just five times in the Premier League this season, though he has netted seven goals in all competitions.
The emergence of Gabriel Jesus since the completion of his move to the Etihad Stadium has seen Iheanacho slip further down the pecking order – leading to concerns over his future with the club. He was blocked from leaving the club during the January transfer window but should Sergio Aguero remain in Manchester his future looks bleak.
Nevertheless, Iheanacho is in contention to go up against Iwobi this weekend when Arsenal host City in a pivotal game in the race for a Champions League place. The Gunners trail City by seven points but with a game in hand could close the gap significantly should they prevail on Sunday [2 April].
Iwobi admits both players have been tempting one another to make the move to bring their international partnership into the club game. "We've had a bit of banter with me telling him to come Arsenal, and he telling me to come Man City," he told Sky Sports. "It should be a good game and I would like to play against him."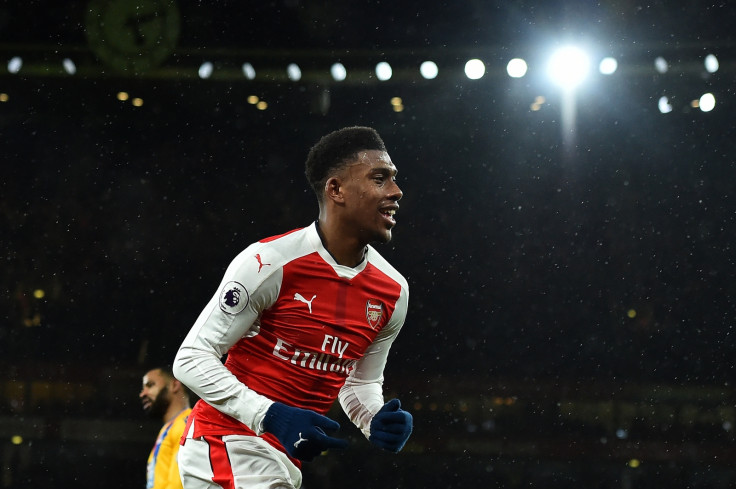 After three wins in their last nine games – a run which has included Arsenal dropping out of both the Premier League title race and the Champions League – and club badly need a win to keep their top four challenge alive. Their shortcomings this term have been in part down to their form against other sides in the top seven – having recorded just one win against them in seven meetings this season.
"We do need to change that," Iwobi said ahead of the City clash. "It's just records of what has happened in the past. We need to prepare for the present and I believe with the players we've got, we're working hard this week, we'll prepare well and I believe we can do it. We're not doing as well as we should be doing but every team goes through a rough spell and this is ours but I am sure we will bounce back and get over it."