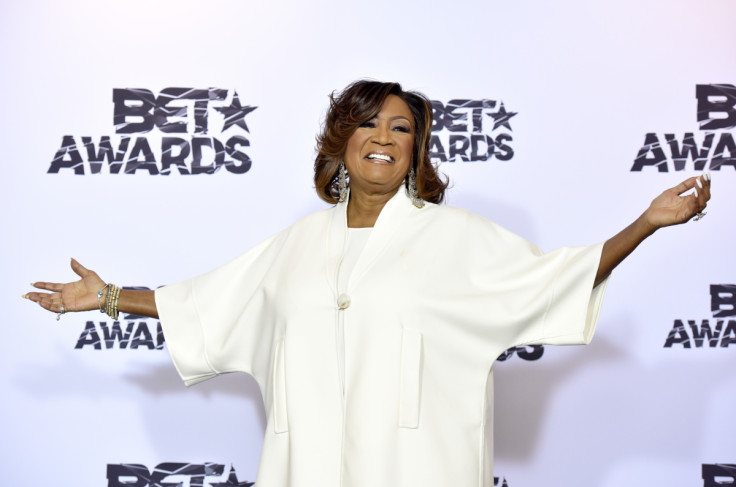 After more than five decades in the music industry soul sensation Patti LaBelle has seen it all, and most importantly, had to grow a thick skin. So it's not surprising that one fan's attempt to bring down the tone of her recent show didn't go down very well with the star.
The 71-year-old singer gave one wayward concertgoer a stern dressing down after he started to strip onstage during her concert at the Hard Rock Casino in Vancouver on 18 September.
The incident occurred after she invited several audience members onstage to dance as she belted out her iconic hit Lady Marmalade. But things took a dark turn after one man started unbuttoning his shirt. "Hold on. Hold up. Don't your dare. Not on my stage. No, thank you. Let me say something. I am 71 years young. I am not Nicki Minaj or that little Miley [Cyrus]," she yelled.
But he refused to heed her warning and went on to strike a provocative pose. The move was one step too far for LaBelle, who immediately had him ejected. "Oh, no! Get off of my god darn stage, bitch! And stay off! Put him out of the building! Put him out. How dare you," the former Dancing with the Stars contestant yelled as he was escorted out.
LaBelle later apologised to the crowd for the onstage outburst but maintained that the man had been "rude". "I'm so sorry. I'm a Gemini and things come out of my mouth sometimes that I try to control. Don't ever come in my face again."
Although she did not mention why she mentioned Cyrus or Minaj, she may have been making reference to a recent interview with The New York Most in which she claimed that pop stars need to "put some clothes on".
"You know, I watched the VMAs and I was totally turned off with what I saw," she said. "I need these young girls to put some clothes on!" When asked to name names, LaBelle simply replied "You know who I am talking about."
She went on to offer some fashion advice: "I would tell them to cover up and stop showing your breasts and butts — you do not need to be naked to sell records. But I don't know if they would listen to an older woman. I am 71 years young, but I will continue to pray for them as well as myself."