Patty Jenkins lassos huge pay rise to direct Wonder Woman 2
Warner Bros confirms Jenkins and Gal Gadot will team up again for 2019 sequel.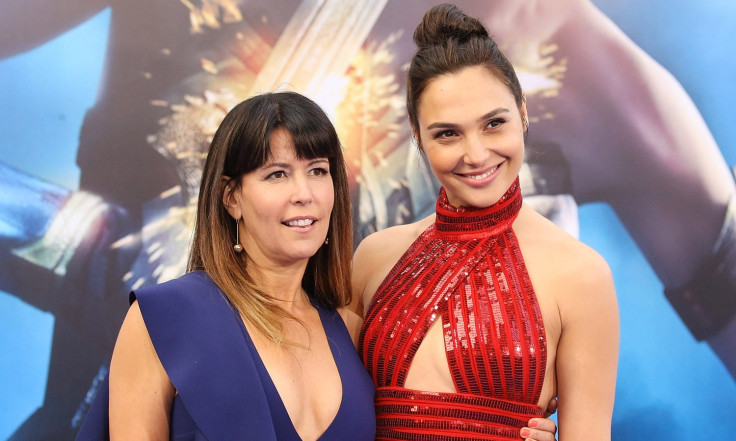 Patty Jenkins is officially on board to direct and co-write DC superhero sequel Wonder Woman 2 for release in December 2019. Her deal with Warner Bros makes her the highest paid female film director in history.
The Hollywood Reporter claims she'll earn "somewhere in the $7-9m range" to continue the solo story of Gal Gadot's Diana Prince, after the first film proved to be one of the summer's biggest hits.
With a worldwide box office haul of $816m and a domestic gross making it even bigger than last year's Batman v Superman: Dawn of Justice, a sequel and the return of Jenkins was inevitable.
Jenkins has reportedly begun work on the script with Geoff Johns, co-chairman and co-runner of Warner Bros DC Extended Universe (DCEU) of films that began with 2013's Man of Steel and also includes Suicide Squad.
The first film was an origin tale set during the First World War. The sequel is rumoured to take place in the 1980s during the Cold War.
Speaking with Entertainment Weekly, Jenkins revealed that the film will see Wonder Woman travel to the United States. "The story will take place in the U.S., which I think is right," the director said. "She's Wonder Woman. She's got to come to America. It's time."
Negotiations between Jenkins and Warner Bros were said to be "challenging", with Jenkins looking for a bumper pay rise after making $1m from the first film.
While her earnings for the sequel are historic, it still pales compared to the earnings for DC stalwart Zack Snyder, who earned $10 million for his DCEU debut Man of Steel and has since directed Batman v Superman and this year's Justice League.
Sources told THR that Jenkins was looking to for a payday in the same ballpark as Snyder.
Of the few big successes this summer (Marvel's Guardians of the Galaxy Vol 2 and Spider-Man: Homecoming being two others) Wonder Woman's was the most important, and - to a limited extent - the most surprising.
After three DCEU films that were slammed by critics, Wonder Woman arrived to glowing reviews and fans responded. It could even be said the film saved the DCEU as it continues with the release of Justice League in November and Aquaman next year.
Wonder Woman 2 is set for release on 13 December 2019.
© Copyright IBTimes 2023. All rights reserved.