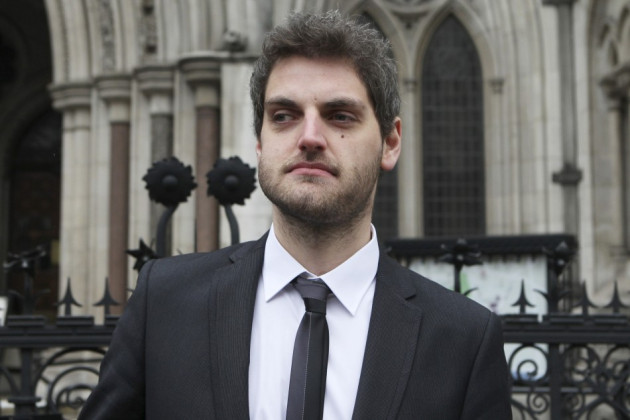 A man who was found guilty of threatening to blow up Robin Hood airport in Doncaster in a joke on Twitter has had his conviction quashed by London's high court.
Paul Chambers, 27, posted his frustrated message in January 2010 when the South Yorkshire airport was closed by snow. He tweeted: "Cr*p! Robin Hood airport is closed. You've got a week and a bit to get your sh*t together, otherwise I'm blowing the airport sky high!!"
Chambers meant the message as just a silly joke but the authorities thought otherwise and he was found guilty in May 2010 of sending a menacing electronic communication.
He has been successful, however, in his high court appeal and his conviction has been quashed. His first appeal was dismissed by a crown court judge in November 2010.
Lord Chief Justice Lord Judge, sitting with Mr Justice Owen and Mr Justice Griffith Williams, said: "If the person or persons who receive or read it [the message] or may reasonably be expected to receive, or read it, would brush it aside as a silly joke, or a joke in bad taste, or empty bombastic or ridiculous banter, then it would be a contradiction in terms to describe it as a message of a menacing character.
"On this basis, the appeal against conviction must be allowed."
Chambers was supported throughout his appeals by many of his 600 followers. Comedian Stephen Fry, a keen tweeter, also voiced his support.
Speaking in Chambers's defence, John Cooper QC claimed it was obvious that the tweet was a joke, while Chambers had made no attempt to hide his identity.
Chambers had been fined £385 and ordered to pay £600 costs upon his initial conviction at Doncaster magistrates' court.
Chambers's local MP, Louise Mensch, said of the decision: "CPS [Crown Prosecution Service] owe my constituent and the country a huge apology for the shameful prosecution that should never have been brought.
"Two years of a man's life, stress and massive public costs wasted over an obvious joke. It is for parliament to investigate actions here."
Comedian Simon Pegg added: "The establishment does have a sense of humour after all. Congrats to Paul Chambers on winning the #twitterjoketrial. Blowing up with joy!!"