Paul Pogba Wants to Have His Manchester United 'Cake' and Eat it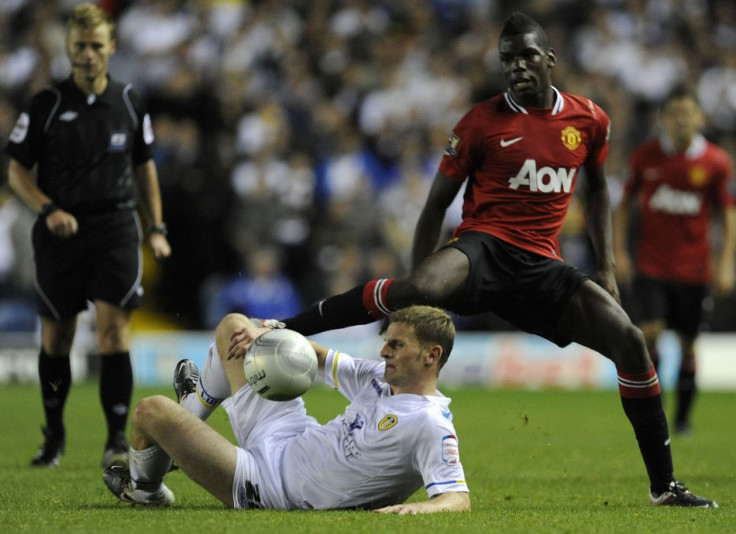 Manchester United youngster Paul Pogba admits the opportunity to break into Sir Alex Ferguson's first team this season is a huge lure for the midfielder.
The 18-year-old Manchester United starlet is currently embroiled in protracted contract negotiations with the Premier League giants, and over the weekend Sir Alex Ferguson suggested the prodigiously gifted Old Trafford midfielder was not being helped by his meddling agent.
Last month the IBTimes spoke to Pogba's representative Gael Mahe in regards to the player's hugely discussed Manchester United future, but he declined to comment which has inevitably heightened reports of a possible exit.
Despite the fervent rumours regarding interest from a host of Europe's top clubs, Pogba admits his fledgling appearances for the Manchester United first team have certainly whetted his appetite for more opportunities.
"It's very good [here]," Pogba told Manchester United's official television channel. "I'm getting in the first team and I enjoy it a lot. I have to carry on and try to play more games.
"[My debut at] Leeds was a great feeling. I played away, in a derby as well, and came on for Ryan Giggs. I thought: 'Okay, now is a good chance to prove myself and to show them what I can do'. We won that game and it was a very good feeling."
While the likes of Arsenal and Manchester City have been linked with the languid young Frenchman, Pogba appeared to suggest he would happily remain at Manchester United should on-going talks reach a satisfactory conclusion.
"I told myself I've just tasted it, now I want to eat it - I want all the cake now! I want to play, work hard and do my best to get in the first-team squad."
"I think you grow up a lot at Manchester United," he admitted. "I came from France. I'm here and I know what I want to do. I just want to be a first-team player, a great player here and that's it. I want to play with the first team."
On Friday, Sir Alex Ferguson revealed his frustrations regarding their efforts to keep Pogba at Manchester United.
"He [Pogba] has got an agent who's obviously become a bit difficult, but we're negotiating with this agent and we want the boy to stay," Ferguson told the Daily Telegraph. "If he doesn't want to stay, then there's not a lot you can do about it."
© Copyright IBTimes 2023. All rights reserved.