The deafening silence fuelling the mystery of Paul Pogba's hugely discussed Manchester United future showed little sign of abating this week, after the agent of the prodigiously gifted midfielder maintained his disciplined quiet.
The precocious starlet has rapidly emerged as one of the most sought-after teenagers in European football, following his apparent reluctance to sign a new deal at Manchester United.
Speculation regarding the Manchester United youngster has become more fervent over the last few months and his list of reputed admirers reads a like who's who of European football, despite his relatively embryonic apprenticeship at Old Trafford.
After weeks of endeavouring to contact Pogba's representative Gaël Mahé, the International Business Times were thwarted in their efforts to shine some light on the Manchester United teenager. Perhaps wary of fuelling further inference or possibly keen to use the veil of secrecy as a negotiating tool, Mahé declined to comment on the latest round of rumours regarding Manchester United's well documented French phenomenon.
Reports in the Sunday Mirror widely suggested the 18-year-old Manchester United prodigy had rejected a lucrative £15,000 a week contract. Although an obvious reflection of Pogba's burgeoning reputation at Old Trafford, the vast sums on offer would seemingly illustrate Manchester United's growing concerns over their ability to retain the young Frenchman.
Despite his relative inexperience, the uncertainty and perpetual ambiguity surrounding the Manchester United prospect has led to Manchester City, Arsenal, AC Milan, Inter Milan, Hamburg and Borussia Dortmund all being credited as possible suitors at various stages throughout the long-running saga.
The Frenchman could command a significantly lucrative contract and the added financial incentive of an inevitably alluring signing on fee were he to engineer his exit from Manchester United. Potential patrons need only pay a nominal sum in compensation rather than a lofty transfer fee to befit his pedigree due to FIFA's regularly contested training compensation ruling.
The continued silence from Manchester United and the relevant parties has merely served to heighten the conjecture into an already well discussed case, but it may reflect the continuing efforts of all concerned to reach a satisfactory conclusion. Either way, Pogba's career at United has always fascinated.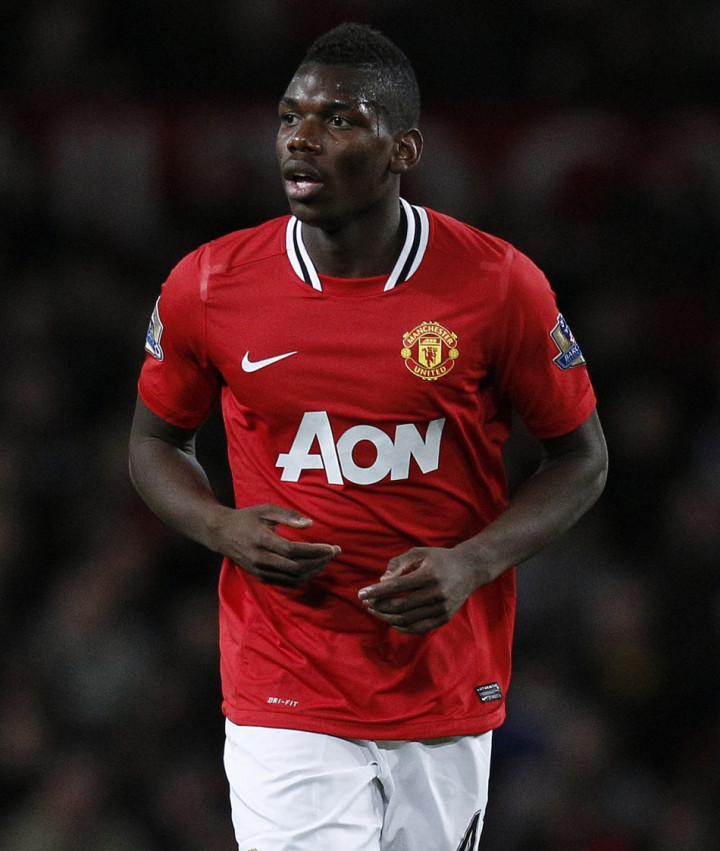 Pogba joined Manchester United on 10 June 2009 but the controversial transfer was not formally concluded until October of the same year, after his parent club Le Havre requested FIFA's intervention in order to investigate United's conduct.
The Red Devils were subsequently cleared of any wrongdoing yet the unsavoury skirmish has positively stimulated the curiosity which frequently follows the exceptional Manchester United youngster.
Lazily likened to Arsenal legend Patrick Vieira, who happens to be an apparent hero and now part of Manchester City's youth development programme, Pogba is part of an emerging generation of exciting Manchester United players that also includes the lavishly gifted yet evidently controversial Ravel Morrison.
Hailing from Lagny-Sur-Marne on the outskirts of Paris, Pogba has been a regular for France at various youth levels and was a mainstay of Manchester United's Youth Cup success alongside the aforementioned Morrison and the equally talented Ryan Tunnicliffe.
He made his debut for the Manchester United first team on 20 September against Leeds United in the Carling Cup and has long been tipped as an Old Trafford regular. He featured fleetingly during the recent defeat to Crystal Palace, but United's perceived weakness in central midfield, exasperated by the untimely injuries sustained by Tom Cleverley and Anderson, has inevitably heightened fans' expectations on Pogba.
Ferguson has largely held the athletic midfielder back from the Manchester United first team, possibly in an effort to shield the starlet from the inevitable pressures already heaped upon his young shoulders.
"We're quite positive about him. If we hold him back, what's going to happen?" The Manchester United boss told the club's official website earlier in the season.
"He's going to leave in a couple of years' time when his contract is finished."
The terms of Pogba's contract with Manchester United have never been entirely revealed, but given their rich history of nurturing prodigiously endowed young players, it would contradict their entire ethos and recent past were they to lose one of the most exciting players to emerge at the club in recent times.
Given the amount of time already invested in Pogba and coupled with the alarming on-field developments which reached its nadir in Switzerland on Wednesday night, there is a palpable yearning for Pogba to step seamlessly into the Manchester United first team. Yet that would defy their meticulously structured handling of their young players as recently outlined by Ferguson and their academy director, Brian McClair.
"I suppose we are in an advantageous position here where we have a culture that we are prepared to wait," The former Manchester United striker told the BBC.
It may be that Pogba is not quite ready to shoulder the burden of expectation at Manchester United, and he is therefore being wisely held back amid the heavy scrutiny the club and player find themselves under. He could be on the cusp of signing a new deal or indeed be negotiating his Old Trafford escape, but while the deafening silence remains from the important parties, so will the captivation and conspiracy surrounding this uniquely absorbing young footballer.
What they say about him:
Michael Carrick (Manchester United midfielder): "Paul is a huge talent. He has trained with us a number of times, so we have seen quite a lot of him and he looks very promising. If he goes about things in the right way and gets a little bit of luck at the right time, he is going to have a bright future."
Paul Scholes (Former Manchester United midfielder): "Pogba has got amazing talent. He's such a big lad for his age. The physique he's got is unbelievable. He is a big, strong player. His skill is brilliant, as are his physique and speed. The one thing that he probably needs to tidy up a little bit is his passing, but once that comes right, he's potentially a top-class player."