Paul Scholes has questioned Jack Wilshere's decision to join Bournemouth on a season-long loan rather than a bigger club in another European League. The Manchester United legend believes the experience of playing for a big club in a foreign league would have helped the Arsenal midfielder more than it will by playing for the Cherries, who are unlikely to be playing at the level of the big clubs in England.
The 24-year-old midfielder was sent out on loan by the Gunners on transfer deadline day, which saw a scramble from a number of clubs to land his services. Crystal Palace were in the running, while Serie A side AS Roma have also confirmed their approach. Arsene Wenger is hoping Wilshere can put behind his injury woes and play regular football in order to recapture his form, which saw him break into the Arsenal first-team as a 19-year-old making 35 appearances in the league during the 2010/11 campaign.
The former Red Devils midfielder has warned Wilshere that he is not guaranteed regular playing time because he has joined one of the smaller clubs in the Premier League, and is hoping that he can remain fit and play on a regular basis. However, Scholes has maintained that it would have been better for the midfielder to have played for one of the top clubs.
"I would have liked to have seen him, if he did have to leave Arsenal, go to a big club like Roma," Scholes told Sky Sports.
"Get some experience abroad, I think that would have been great for him and would have been great for the England team as well. He has to perform whatever club you are at, whether you are at Bournemouth, Arsenal, Man United or Roma.
"You still have to perform to play first team football. I'm sure there are other players at Bournemouth who are saying 'I'm going to be playing instead of Jack - I want his place'.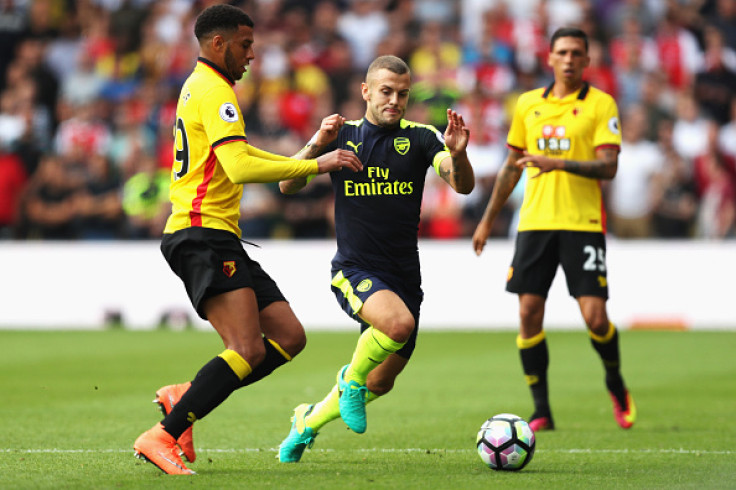 "If he stays fit then there is no doubt he is the top player there. But he should be playing for a top three or four club in England and that is what he should be aiming for. I just worry a little that he has set his sights too low," he explained.