Former Arsenal midfielder Anders Limpar has admitted that he "prays to god" that Zlatan Ibrahimovic wins the Premier League title with Manchester United in the 2016/17 season. The Red Devils started the new campaign on a bright note, winning all three matches so far.
The 34-year-old moved to Old Trafford after his contract at Paris Saint-Germain expired. The Swedish striker has already scored four goals in four matches, which includes a winner in the Community Shield against Leicester City.
Limpar, who is Ibrahimovic's compatriot, claims the latter is the "sweetest guy you could ever meet." He claims that the addition of the star striker has helped United to have a great character in the squad and wants Jose Mourinho's side to win the title ahead of his former clubs Arsenal and Everton.
"Zlatan is definitely the super Swede nowadays. I just pray to God that he will win the Premier League," Limpar told The Guardian.
"There are not many who have won in Spain, in Italy, in England and the rest. I met him twice and he is the sweetest guy you could ever meet. He is awesome in that sense. His image is his image but all I can say is that behind that image he has a good heart.
"For Sweden he has been the bees knees. He has been everything for us this last 10 years. He has been the greatest ambassador we could have.
"In every era you have players who are lifting their club up, which Zlatan is doing now. You need that. United have the greatest character you could ever have.
"He thinks he is the world. But the thing is, if you think you are the world and you don't deliver you are in the shit. But he thinks he is the world and he delivers. You can't ask for more."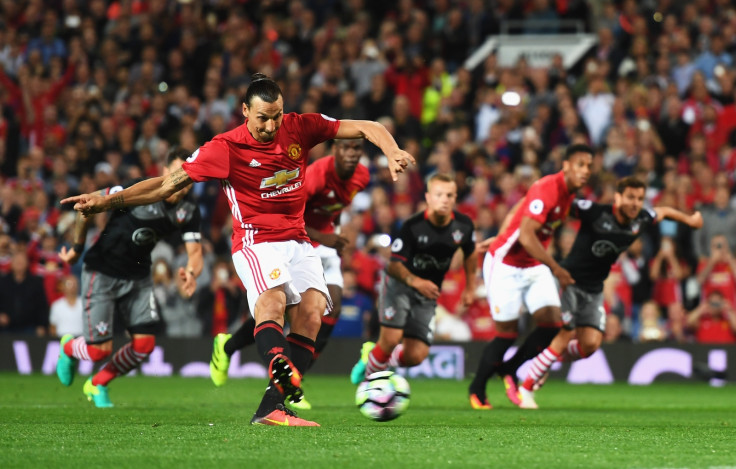 Limpar joined Arsenal in 1990 and won the title in his debut season for the north London club. He was instrumental in the Gunners' league winning squad during the 1990/91 season under George Graham's guidance. The 50-year-old Swede will be part of the Arsenal Legends side that will take on Milan Glorie on 3 September.