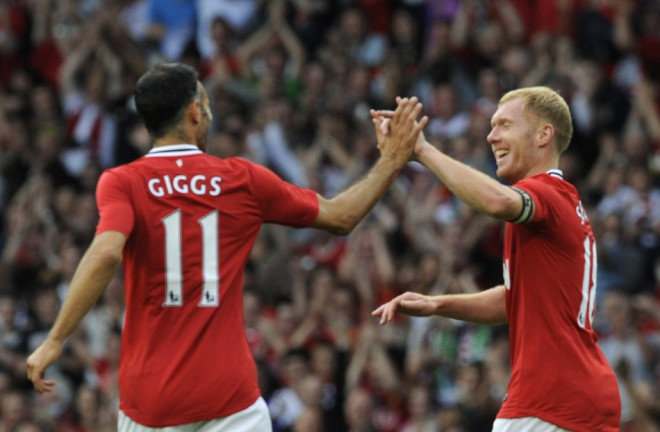 Manchester United have confirmed Paul Scholes has joined Ryan Giggs, Nicky Butt and Phil Neville on the training pitch on the first day of the post-David Moyes era.
The former Everton manager was sacked on Tuesday following the club's dismal attempt to defend their Premier League crown with Giggs named interim manager for the final four games of the season.
In Wednesday's training session things had a distinctly 'Class of 92' flavour, as four of the club's most successful academy graduates oversaw training.
Moyes' departure sparked a mass clear-out of the Scot's staff. Coaches Steve Round and Jimmy Lumsden, both of whom followed the Scot from Goodison Park to Old Trafford, are understood to have left the club.
Goalkeeping coach Chris Woods and Phil Neville remain along with Nicky Butt, who led United's Under-19 ranks in their Uefa Youth League campaign earlier this season.
A growing number of reports emerging in the wake of Moyes' dismissal suggest the former United boss and his team struggled to command the respect of the playing squad, who were unimpressed with his tactics and training regimes.
But the presence of figures entrenched in the history of the club overseeing training is likely to boost a United side who have little to play for in their final four games of the season.
Giggs will have that time to prove himself to United's decision makers but a number of reports suggest the Welshman will not be considered for the permanent role, with Holland boss Louis van Gaal the current favourite to take the reins at Old Trafford.
Hours after the club parted ways with Moyes, Borussia Dortmund manager Jurgen Klopp swiftly quashed reports linking him with a move to Manchester, sentiments echoed by Bayern Munich boss Pep Guardiola.