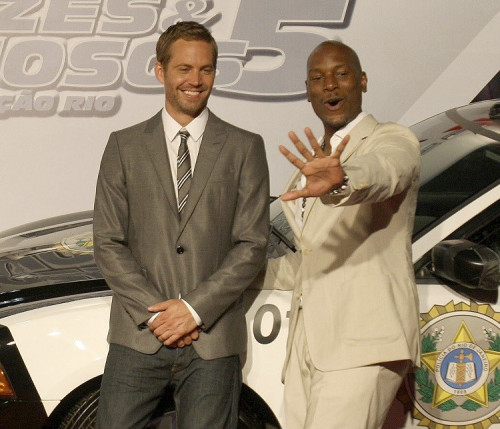 Tyrses Gibson has thanked fans for their support following the death of his Fast & Furious co-star Paul Walker last year.
Speaking to Extra on the red carpet at the Grammys, the actor said: "Sometimes we take people praying for you for granted.
"All the fans around the world that have been praying for Paul's family and his daughter and the [Fast & Furious] cast and his friends... we love you all. It has helped us to rebuild and kind of stay encouraged and inspire to keep going."
Following Walker's tragic death last November, the future of the Fast & Furious franchise was in doubt given his pivotal role in the seventh film, which had yet to finish.
Inevitably, it was announced that the film would continue, but following substantial rewrites to accommodate for the actor's passing.
It has been confirmed that Walker's character – who has been in the series since the first film – will be retired rather than killed off.
Speaking of the franchise's future, Gibson said: "The franchise is still going to go. At this point, Fast is like the United Nations.
"There are so many people in the movie that fans around the world can identify with, and Paul would want us to keep it going. I brought him with me today in spirit. All of us have been sad and affected around the world, so thank you all for the prayers. I found my smile again."
Fast & Furious 7 will be released 10 April 2015.