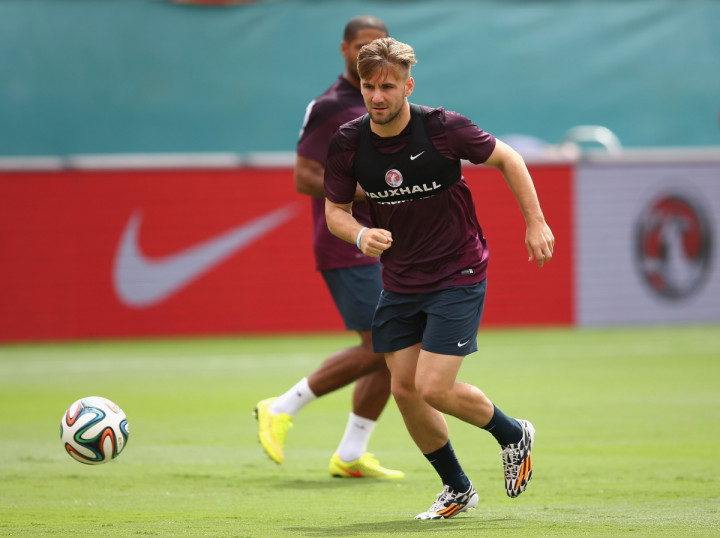 Former Southampton defender Paul Williams claims the amount Manchester United paid to sign Luke Shaw will prove to be a "bargain".
The Red Devils signed the England international for a staggering amount believed to be £31.5m out of which £27m has been paid upfront.
The 18-year-old left-back becomes their second signing of the summer after the acquisition of Ander Herrera from Athletic Bilbao.
Williams, who was Shaw's coach at the Saints's Youth academy, believes the youngster will easily fit in at Old Trafford. The former centre-back also insists that the size of the fee and United's reputation will not have a negative impact on his performance but further improve him in the future.
"I think for that money you will see later on in life that he will be a bargain. Luke potentially has a long way to go in his development and you will see the best of him at Man United," Williams told talkSPORT.
"The fact he's going to such a big club won't faze him. You look at him in the England squad and playing in a World Cup at 18 years old and I thought he handled the situation really well."
"Luke is a grounded person and an honest lad, he will be fine in that environment. Luke needs that challenge now, he's at a stage where he needs to progress and to be tested on the pitch and off the pitch and he'll get that at Man United."
"He's chosen Manchester United because of their record in bringing players through. He'll look to stay there for a long time," the 43-year-old concluded.
Meanwhile, United legend Andy Cole expressed shock over Shaw's transfer and questioned the club's decision to splash such a staggering amount for a teenager.
The former striker said: "For a kid that is a hell of a lot of money. He is English and that's a big plus but that's why so many managers go for foreign imports - they are cheaper."
"There is not going to be too many managers who spend nearly £40m on a young kid over a foreign import. Only time will tell if he is going to be a very good player if he keeps improving."