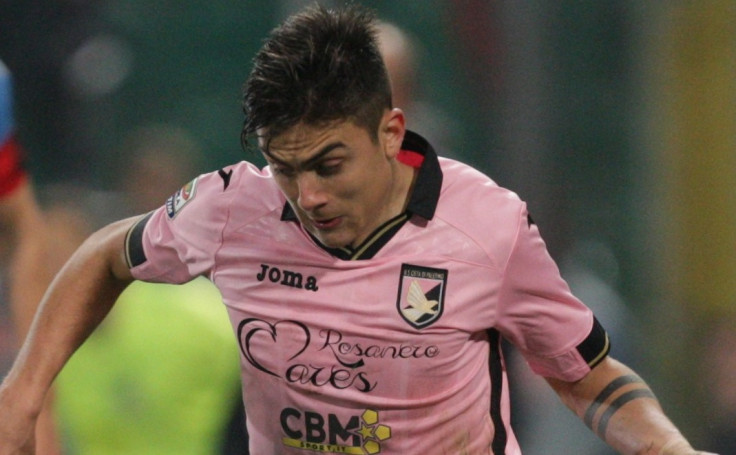 Palmero striker Paulo Dybala's future took a step closer to being resolved after president Maurizio Zamparini admitted rival Serie A clubs are unable to afford the Argentine youngster, in a huge boost to Arsenal, Chelsea, Manchester City and Manchester United's hopes of signing the player.
Dybala is valued at £31m [€40m] by Zamparini and following discussions with agents and clubs across Europe, the president says Italian sides are financially inferior to their continental rivals and admits his player's only option is a move abroad should he wish to leave this summer.
Napoli had been heavily linked with a move for the 21-year-old, however the club have moved to distance themselves from suggestions they are in negotiations to sign Dybala. Zamparini's latest comments represent a final nail in the coffin for those rivals looking to launch a bid.
"Paulo Dybala, although very young is one of the best strikers in the world," Zamparini said. "His future? The problem is not the boy but his agents. I am sorry for this. I've been to London and I have received calls from all over Europe.
"I would be happy if Napoli bought him, but I don't think he is within their reach. Dybala is out of reach of all Italian companies."
Arsenal, Chelsea and United have all had their interest in Dybala confirmed by Palermo in recent weeks, while the player himself says he dreams of playing for City – the current Premier League champions.
Barcelona and Borussia Dortmund are also understood to be in contention to sign a player who has netted 11 league goals this season and has already been compared with Javier Pastore and Sergio Aguero.
The club to first have their interest in Dybala confirmed was Arsenal back in the summer of 2014, after the player admitted it would be "great" to move to north London while he later admitted it would be "incredible" to link up with the north London outfit.
Zamparini claimed in January that United had become the next side to made an enquiry into the availability of Dybala before Chelsea joined the race for the player, who has never represented his home nation Argentina at international level.
City completed the Premier League quartet in February after the player revealed a move to the Etihad Stadium would be a "dream" but as yet none of the Premier League giants have commented on such links.