PC Shipments Continued to Decline in 2012 as Windows 8 Fails to Ignite Market
Shipments of PCs in 2012 fell by over 12 million units despite the launch of Windows 8 and the continued promotion of thin-and-light Ultrabooks by Intel.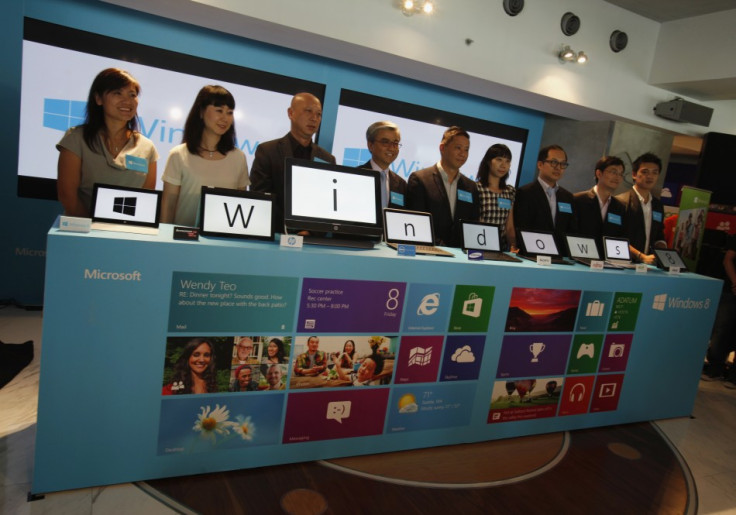 Preliminary figures released by research firm Gartner highlight the problems facing manufacturers like Dell and HP, as the rise of tablets continues to eat into sales of laptops and desktop PCs.
Among the top five manufacturers in 2012, only Lenovo and Asus managed to record growth compared to 2011, with Dell suffering the biggest drop of 12.3 percent. The problems for Dell were worst in the final three months of the year, when it records a 20 percent fall in shipments over the same period in 2011.
"Tablets have dramatically changed the device landscape for PCs, not so much by 'cannibalizing' PC sales, but by causing PC users to shift consumption to tablets rather than replacing older PCs," said Mikako Kitagawa, principal analyst at Gartner.
When the tablet revolution was first ignited by the launch of the iPad in 2010, it was thought these devices would complement laptops and PCs, with consumers owning two devices rather than one. However as tablets have evolved into what can be considered portable PCs, consumers are replacing their laptops and PCs with tablets, rather than purchasing both.
Tablets
Indeed the launch of Windows RT, the tablet version of Windows 8, will have helped to accelerate the adoption of tablets instead of PCs, as manufacturers seek to launch tablets with keyboard docks to give consumers the best of both worlds - highlighted by Microsoft's own Surface tablet.
"This transformation was triggered by the availability of compelling low-cost tablets in 2012, and will continue until the installed base of PCs declines to accommodate tablets as the primary consumption device," Ms. Kitagawa said.
Among the low-cost tablets which were announced in 2012 were the highly popular Nexus 7, Amazon's Kindle Fire HD and the Barnes and Noble Nook HD - and even the iPad mini. That pattern is likely to continue into 2013 with Acer last week announcing the Iconia B1, a £99 tablet.
Taken over
In the third quarter of 2012, Gartner reported that Chinese manufacturer Lenovo had taken over from HP as the world's biggest PC manufacturer. However in the final three months of 2012, HP re-established itself in the number one spot, claiming 16.2 percent of the worldwide market compared to Lenovo's 15.5 percent.
While in the short term this is good news for the under-fire HP CEO Meg Whitman, as she tries to turn the company around, the US manufacturer actually lost market share compared to the same period in 2011. Over the same period, Lenovo grew its market share by 8 percent - indicating that it is on the rise.
According to analysts, HP regained its position at the top of the table by giving up a certain margin level and it was also successful in "managing large retail deals targeting Microsoft's Windows 8 launch and holiday sales in selected regions."
The biggest decline in shipments during the final three months of 2012 was seen in the EMEA region (Europe, Middle East and Africa) where a decline of almost 10 percent was recorded. Western Europe was the weakest market, as central and eastern Europe, along with the Middle East and Africa saw growth quarter-on-quarter.
Figures
The figures from Gartner line-up with those from fellow research company IDC, which announced its figures for the final three months of 2012 last week. Its analysts noted that despite Windows 8 launching, the fourth quarter of 2012 marked the first time in more than five years that the PC market has seen a year-on-year decline during the holiday season.
2013 is likely to be another challenging 12 months for PC manufacturers, though at CES in Las Vegas last week, Intel indicated that it expected to see touchscreen Ultrabooks drop in price significantly, which could see the adoption of Windows 8 and the Ultrabook platform become mainstream.
However, Intel's insistence on mandating touch and several other features in all Ultrabooks using its next generation Haswell chips mean that new Ultrabook prices will remain high, which one of Intel's main OEM partners told IBTimes UK in Las Vegas is not what they wanted.
© Copyright IBTimes 2023. All rights reserved.