PC shipments are set to fall more sharply than expected this year, as the shift from computers to tablets continues to gather momentum and desktops are updated less often.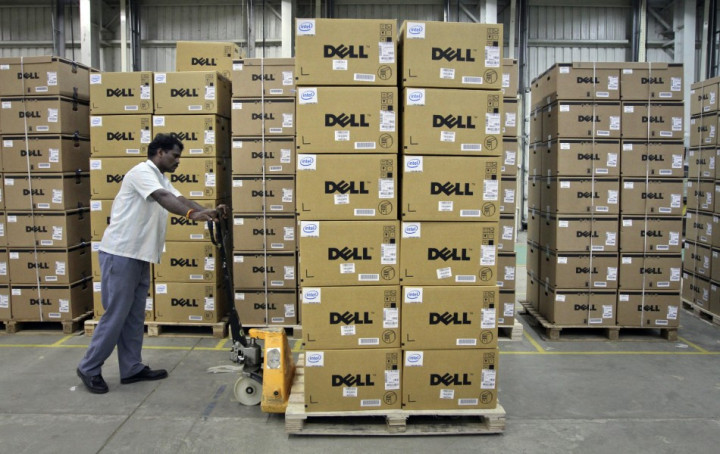 Figures from market research company IDC show worldwide PC shipments are expected to fall by 7.8% this year, a slump far greater than the 1.3% decline initially predicted.
Worldwide shipments of desktop and portable computers stood at 349 million in 2012 and are forecast to be less than 322 million this year, although a recovery to 333 million is expected by 2017, driven by 6% growth in portable PC sales in emerging markets.
\"As the market develops, usage patterns and devices are evolving,\" said Loren Loverde, program vice president at IDC\'s worldwide quarterly PC tracker. \"Many users are realising that everyday computing, such as accessing the web, connecting to social media, sending emails, as well as using a variety of apps, doesn\'t require a lot of computing power or local storage.
\"Instead, they are putting a premium on access from a variety of smaller devices with longer battery life, an instant-on function, and intuitive touch-centric interfaces.\"
This demand will see global tablet shipments grow by a forecast 58.7% this year and continued growth is expected to see tablet shipments overtake those of desktop and portable computers combined by 2015; IDC expects tablet shipments to surpass those of laptops this year.
Back in April IDC reported a drop of 13.9% in PC shipments in the first quarter of 2013, the biggest drop in a generation.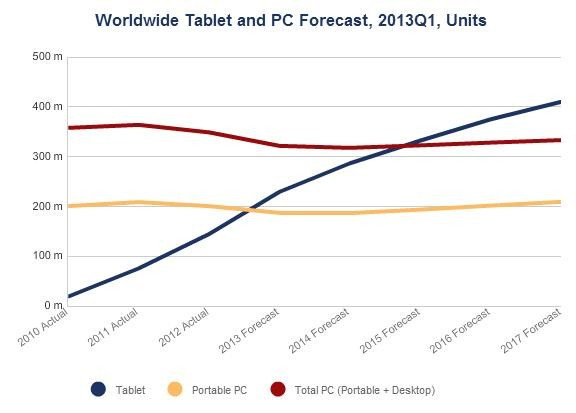 Although Loverde says users haven\'t necessarily given up on PCs as a platform for all their computing needs, the need to run more powerful applications \"takes a smaller share of computing time, and users are making do with older systems.\"
IDC expects to see an increase in demand in 2014, as the commercial sector looks to replace ageing Windows XP computers and Microsoft ends its support of the 11-year-old operating system.
But this won\'t be enough to turn the industry around, and IDC expects the BYOD (bring your own device) phenomenon to cancel out many corporate purchases, as employees opt to buy a single computer for home and work use.
IDC program vice president Bob O\'Donnell said: \"Nearly 25% of employees in organisations larger than 10 people claim to have purchased the primary PC they use for work. This means that some of the corporate PC purchases we expected this year will no longer happen.\"