Peeping Tom drone spotted hovering outside woman's window in Devon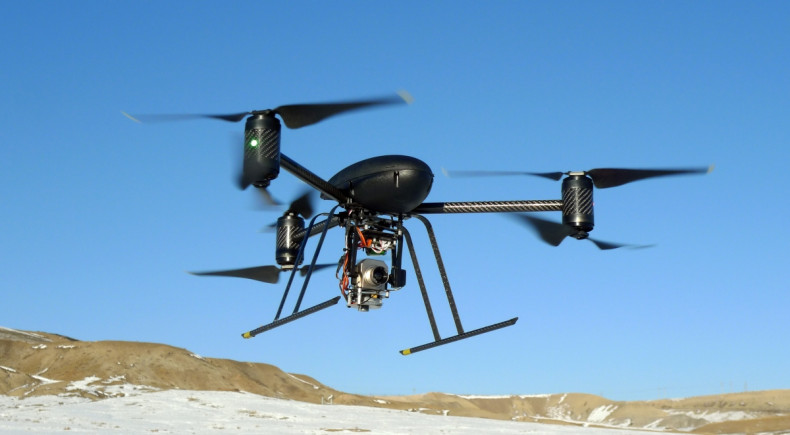 A councillor in Devon is calling for improved local legislation and help from the police after a consumer drone hovered 10m outside her house and looked directly into her living room window.
Christina Daw, who represents the Cranmore Ward on Tiverton Town and Mid Devon District Council, was sitting in her living room on Wednesday 9 September when she spotted a dark blue drone bearing a camera hovering outside her window.
She and her husband left the living room and went out to their back garden, where they watched the unmanned aerial vehicle (UAV) fly over the gardens belonging to their neighbours, before returning over the fence to their garden.
She saw the drone operator, reportedly a man in his fifties, who was standing on a public footpath going up towards other houses a fair distance and several roads away from her back garden. He was standing next to a tripod, with the drone controller in his hands.
"I shouted at him over the fence but I don't think he heard me over the drone as drones are extremely noisy. He did nothing, just looked at us sideways on and just kept going. If I hadn't had to go to a big district council meeting, I would have got out the car and gone round to where he was," Daw told IBTimes UK.
After the council meeting, the 68-year-old and her husband went to Scotland for two weeks. They were concerned about leaving their property in case someone broke in, so before they went, they asked friends and neighbours to keep an eye on their home. "It left me feeling very vulnerable and I'm concerned about the senior citizens in our area who live on their own. If it scared me, it will definitely frighten them," she said.
Better local legislation is needed to restrict unlawful drone activity
Daw said she tried to call the Devon and Cornwall Police on 101 to make an official police report, but after spending almost an hour on hold, she gave up. She then filled in an online form and made a report, and although she received a reply saying the police would look into the issue, nothing has come of it.
"I am definitely going to bring it up. We're having the police commissioner coming to us for a scrutiny meeting on 2 November and I would like to pose a question about it as I want to know what they are doing about it," said Daw, who is on the policy committee that deals with local policing issues and the environment.
"I think this is where we need to start coming in and fighting the government about this as otherwise it will get bigger, it will get out of hand and we won't have any legislation to stop it. I think we do need to bring something in our own areas about what is acceptable and what isn't. You can't fly them over council property and private land."
What can we do about drones invading our privacy?
A spokesperson for Devon and Cornwall Police told IBTimes UK that enquiries are currently continuing into Daw's case, but that Daw had not yet returned repeated phone calls to discuss the case.
"At this time we do not have enough information to be able to identify the offending person, we have not received any other complaints from the area," the spokesperson said.
We also contacted the Civil Aviation Authority to find out if there is anything else that private citizens can do if a situation like this occurs, where there is a violation of privacy but the police are not able to get to the scene.
"In the first instance, the public should report any drone-related concerns to the police. It is for the police to investigate any related matters, including antisocial behaviour or damage caused by drones," a CAA spokesperson told IBTimes UK. "Privacy issues would either be a matter for the police and or the Information Commissioner."
According to a spokesperson for the Information Commissioner's Office, users can make a complaint on the accessing or re-using information section of the website but they will need to know who the drone operator was.
The complainant must also be able to establish that the drone operator obtained personal information in the form of footage about the person, and show the information was being misused. Otherwise, the issue is a matter for the police.
UPDATE: The story has been updated to include a statement from Devon and Cornwall Police.