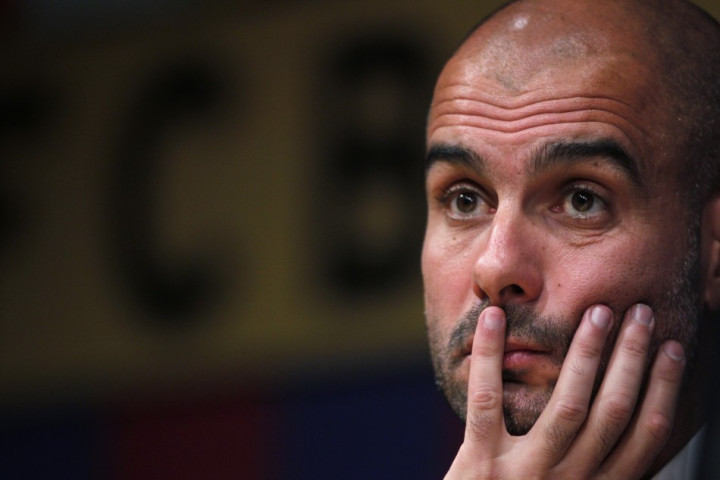 Former Barcelona coach Pep Guardiola is reportedly ready to return to management. Italian international striker Luca Toni has suggested the decorated manager may move to the Bundesliga, to join Bayern Munich. The Fiorentina forward played for the German giants between 2007 and 2010 and scored an impressive 53 goals in 84 games for the Bavarians, before leaving to join AS Roma in the Serie A.
"The reason is simple: four years is enough. I'm drained and I need to fill up, the demand has been very high and a manager must be strong. Time has taken its toll - I rise each day and don't feel the same," he explained in April, adding, "I am going with the understanding that I have done my duty, you can only recover by resting and getting away from everything."
"He asked me about Bayern. I think the philosophy of how that club is run pleases him. He is a very good coach who would fit that team perfectly. He would give the German mentality some flair," the 35 year old well-travelled striker told German newspaper Bild, adding, "He should definitely coach Bayern. They are one of the best teams in the world."
Guardiola managed the Camp Nou side between 2008 and 2012, stepping down in the summer citing a desire to rest and de-stress himself. The 41 year old Catalonian, who also enjoyed considerable success with the club as a midfielder, led the Blaugrana to three Spanish league titles and two Champions League wins. He has been widely credited with having created the finest Barcelona squad and footballing philosophy in the contemporary history of the sport.
Tug of War with Arsenal and United?

Since his retirement, a number of reports have linked Guardiola with a move back to football, sooner rather than later. Over the weeks, Manchester United and Arsenal were the most consistently linked institutions, with the understanding being both clubs were looking for long-term replacements to veterans Sir Alex Ferguson and Arsene Wenger.
Reports linking Guardiola with a move to the Emirates were backed by comments made by former Barcelona midfielder Rafael Marquez. The Mexican was quoted as suggesting his former coach's philosophy and style of play were what the Gunners were trying to achieve and it would therefore be a natural fit for both parties.
The probability of Guardiola taking over from Wenger in north London is also boosted by the fact the 63 year old Frenchman has yet to extend his contract with the club, which expires in 2014. The reports, meanwhile, of him joining United in the future were based on a meeting between Ferguson and himself in New York, during the 2012 US Open tennis championships. However, the Old Trafford club moved to deny any succession talks and called the meeting a coincidence.
The Future
The rumours and speculation over Guardiola's future are only set to grow, until the Catalonian signs for a club. That he will sign a management contract is in itself not guaranteed but is a very probable event. The former Spanish international's winning record and man-management skills make him an ideal candidate to replace either Ferguson or Wenger or to take over at any club where high-profile players with big egos can be a handful for other managers. There are, however, not too many of those clubs around.
Aside from United, the Gunners and Bayern Munich, the only other options that could be listed are Chelsea, Manchester City, Paris St Germain (PSG) and maybe Juventus or the Milan clubs. Of these, we can rule out Spanish champions Madrid almost immediately. Barring an absolute miracle (or a desire to go down in Barcelona's history as the ultimate traitor - even bigger than ex-Portuguese international Luis Figo), Guardiola will not coach his arch-rivals.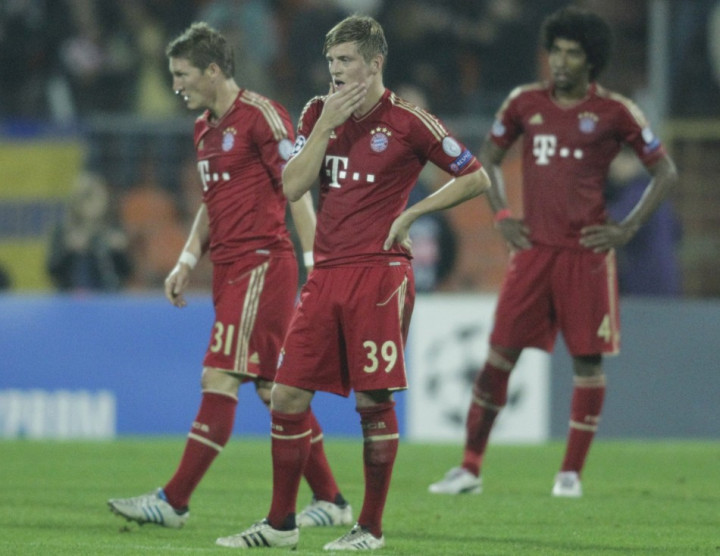 Chelsea have only just appointed Champions League-winning Roberto Di Matteo and although the Blues were actively chasing the Catalonian in the summer, their Italian manager's record so far makes it difficult to offload him. It can be done - indeed, it has been done... remember Vicente del Bosque and Real Madrid - but it is unlikely.
Premier League champions City can offer Guardiola the funds to build Barcelona v2.0, as can PSG but given Roberto Mancini and Carlo Ancelotti are both doing quite well with their respective clubs, Etihad and Parc des Princes officials may be a little wary of rocking the boat. Sadly, Italian clubs will probably struggle to attract Guardiola, given the state of football in the country and the lack of money in the game.
Finally, as for Bayern, as much as Toni may like to see his former team mate (the two played together for Serie A club Sampdoria) take charge at the Allianz Arena, the fact Munich are on top of the Bundesliga with eight wins from eight games and a goal difference of 24, makes it very unlikely Jupp Heynckes will be sacked any time soon.