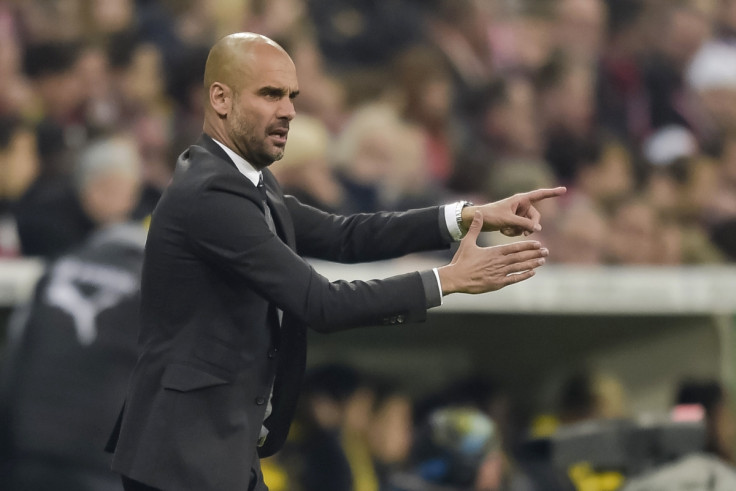 Rio Ferdinand has urged Manchester United to sign Pep Guardiola in the summer, as they will have only one chance to sign one of the best managers of the generation. The Red Devils have been struggling under Louis van Gaal, having been knocked out of the group stages of the Champions League, followed by a series of poor results against lower opposition in the league.
The Spaniard will reveal his decision after Bayern Munich's game against Hannover on Saturday, 19 December, with Manchester City frontrunners for his signature. Chelsea are also on the lookout for a new manager, having sacked Jose Mourinho earlier this week after the Portuguese failed to get the Blues out of the mess they find themselves in. The defending champions are currently 16th in the table, only one point clear of the drop zone.
Arsenal have emerged as a surprise favourite for his signature, with Guardiola reportedly keen on inheriting Arsene Wenger's legacy as he is a huge fan of how the Frenchman wants his team to play football at the Emirates. However, despite the odds, Ferdinand believes that Guardiola will only come to the Premier League once and United should grasp the opportunity with both hands and not allow him to move to a league rival, which will be a massive blow to their chances of extending title count.
"The thing with Manchester United is that he will go to one Premier League team and won't be going to another [after that]," Ferdinand said. "There is one chance — you have one chance to get him. He won't go to Manchester City and then to United; he's not going to go to Chelsea and then United. It won't happen, so you've got one chance to get the best manager on the planet," Ferdinand said, as quoted by the Guardian.
"Is [Guardiola] better than what they've got?" he added. "That's what Man United and City should be asking. If the answer is yes then you go for it, surely. It's like with the best players in the world — if someone like Ronaldo or Messi becomes available, everyone is interested. I don't think it's different with a great manager. The best manager in the world is definitely Guardiola and when he becomes available people are going to be interested, and I think United are no different."