Pep Guardiola lavished praise on 'amazing' Manchester City after their stunning 5-3 victory over Monaco on Tuesday evening (21 February) but warned his side they will have to score in the return leg next month. City's defence was shaky at best throughout the clash against Leonardo Jardim's men but they managed to finish the match with an all-important two-goal cushion.
Guardiola understood why his side struggled to cope with the likes of Kylian Mbappe and Bernardo Silva but will be hoping for a substantial improvement at the back when they travel to France. The former Barcelona boss believes City will benefit from the 'experience' of being involved in a Champions League classic and paid tribute to Monaco, who seem to have the same idiosyncrasies as their English counterparts.
"Many things happened, but in some moments we were unlucky and lucky," Guardiola said after the match. "It's not easy to play against them, the old guys played amazing, as did the young guys.
"This experience will help us. Monaco have more experience in Europe than us and we need this experience to improve. It's the first step. We have to score goals in Monaco but it was a good result.
Defence against Mbappe, Silva and Lemar
"We think in the attack, attack, attack, attack," the Manchester City boss added.
"It's tough when you defend big spaces against Mbappe, Silva and Lemar. They attack with many people, they have quality, they're physical, strong, that's why they're first in Ligue 1.
"It [the result] could be better, could be worse."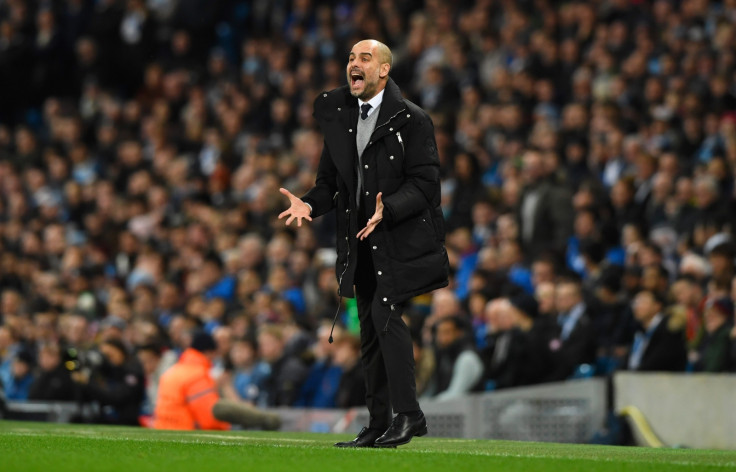 Manchester City goalkeeper Willy Caballero endured a mixed evening at the Etihad Stadium - the Argentinian's first-half mistake led to Monaco's first goal but he managed to save a penalty from Falcao in the second period. Caballero took responsibility for his error after the match but was pleased by Manchester City's fighting spirit, even when they conceded easy goals.
"It was a crazy game but fortunately we won," said Caballero. "We have distance but we have to play against a fantastic team. The sacrifice was really hard but we have nothing yet, the most important thing is that we recovered our team spirit and mentality.
"In the first half I made a mistake in the first goal. I have a lot of things to improve. But we never gave up, even when we conceded easy goals and chances."