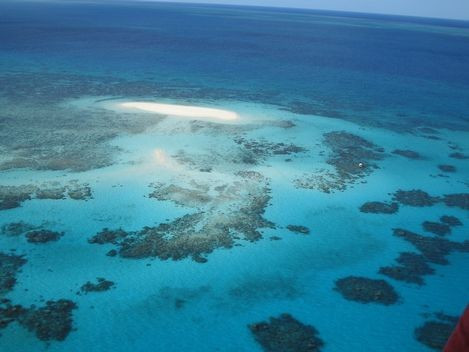 A news report from the Australian government on water quality at the Great Barrier Reef says pesticides used in agriculture are causing important problems.
Even though the report finds the reef is in moderate condition overall, it also reveals that 28 tonnes of pesticides originating from farmland find their way into the reef every year.
Pesticides have been found up to 60km (38 miles) inside the reef at toxic concentrations known to harm coral, the BBC reported.
The report warns farmers should be more careful with their chemicals as research found that nearly one-quarter of horticulture producers, 12 percent of pastoral farmers and one third of sugar cane producers were using practices that had been found to pose significant risks by the industry.
Following the report's findings, the World Wildlife Fund Australia said the weedkiller Diuron should be banned as unsafe.
The move has however been criticised by sugar cane industry insiders who have said many of the practices cited in the report had been stopped in the last few years and insisted they currently had no alternatives to adequately protect their crops.
The government agrees that farmers have been using more environmentally friendly methods, but says those improvements had been undermined by Cyclone Yasi.
Following criticisms of the report, the Australian government acknowledged farmers are now using methods that are more environmentally friendly than before and said the effects of Yasi, which devastated northern Queensland earlier in the year, also hindered previous improvements.
Also, the government pointed out that in addition to pesticides, increasing carbonic acid in the ocean and dirt and sediment washing onto the reef could also have a harmful effect.