Peter Pan's Neverland Project Unveiled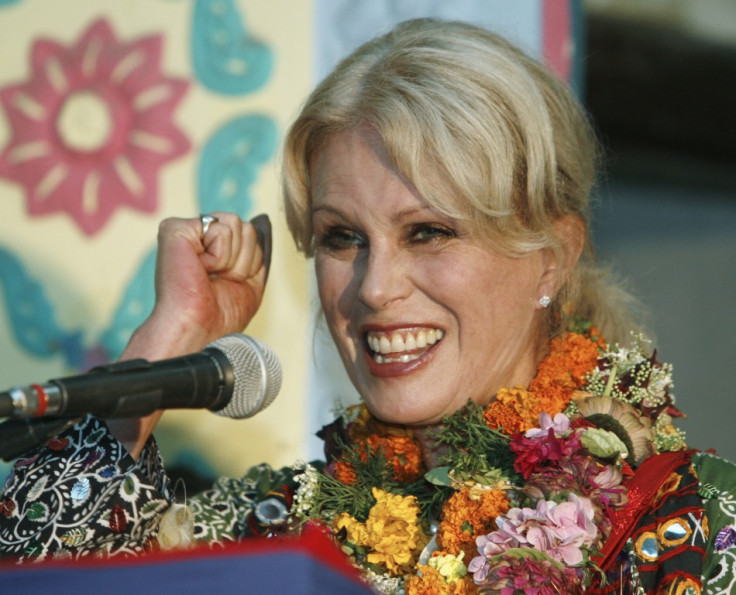 Joanna Lumley has launched a £4 million appeal to return Moat Brae House to the magical mansion that gave birth to "Peter Pan."
The derelict Dumfries site, now set to become Scotland's first centre for children's literature, was bought in 2000 by a firm of property developers who planned to convert it into a Peter Pan-themed hotel, but the project was abandoned.
Wanting to help create an iconic example of literature history Lumley bought the site for a nominal fee of £1 and has since been working with The Peter Pan Moat Brae Trust and the housing association in a bid to preserve the building.
Ms Lumley said: 'There is such wonderful potential to create a fantastic National Centre for Children's Literature here at Moat Brae.
'I want to help raise the profile of this project so that "Peter Pan" fans from all over the world can support this wonderful restoration.'
The magical story of "Peter Pan" was created by James Matthew Barrie, who dreamt up the story of "Peter Pan" in the garden of the house, in which he often played as a schoolboy, reports The Daily Mail.
Sadly the once a grand red sandstone villa boasting ten bedrooms over four storeys now has mashed windows, crumbling walls and dilapidated décor.
Now, nearly 140 years after JM Barrie played there as a boy, the mansion and gardens are to be transformed into a national centre for children's literature.
In his memoirs, Barrie, who died in 1937, described the garden of Moat Brae House, next to his old school, as 'a childhood paradise' where the figures of Captain Hook, Tinkerbell and Wendy started to take shape in his mind.
He recalled: 'When the shades of night began to fall, certain young mathematicians changed their skins, crept up walls and down trees, and became pirates in a sort of Odyssey that was afterwards to become the play of Peter Pan."
Project development director Cathy Agnew said the centre could become a place to celebrate children's stories and 'their history, their heritage and their past'.
Agnew continued to say the immediate task was to raise £750,000 by the end of this year to repair the roof reports The Guardian.
She said: 'What we want Moat Brae to become is Scotland's first centre for children's literature. It is a very fitting legacy for JM Barrie - this was his enchanted land which was the genesis for his character of Peter Pan.'
The scheme is being supported by leading literary organisations, including the Scottish Books Trust, the Scottish Storytelling Centre, the Great Ormond Street Hospital Children's Charity, which has a lucrative bequest from Barrie.
It is hoped the Moat Brae scheme in Dumfries can be completed by 2015.
© Copyright IBTimes 2023. All rights reserved.