Former Manchester United goalkeeper Peter Schmeichel is hopeful of seeing his son Kasper follow in his footsteps and become the number one goalkeeper at Old Trafford, but he does not think the Leicester City goalkeeper needs to leave the former Premier League champions this summer.
Schmeichel, 28, signed a long-term contract with the Foxes last year but speculation over his future has never fully subsided. Everton were interested in signing the Denmark international last summer but their need to recruit a new stopper has been quelled by the £30m arrival of Jordan Pickford, while Sky Sports have claimed that Manchester United are looking at Schmeichel as a potential replacement for David de Gea, who has long been linked with a move to Real Madrid. Leicester would be loathe to lose one of their most important players, though, and have slapped a £50m price tag on their coveted 'keeper, according to The Sun.
Zinedine Zidane's side's interest in a move for De Gea may have cooled due to the Frenchman's trust in Keylor Navas and Madrid's monitoring of AC Milan goalkeeper Gianluigi Donnarumma, who drew the wrath of Rossoneri supporters after it was revealed that he rejected a contract offer from his boyhood club.
Donnarumma's situation could end De Gea's hopes of a return to the Spanish capital, which in turn would conclude talk of a prospective transfer for Schmeichel, once of Manchester City fame. But that has not stopped his father from discussing a potential move away from Leicester, despite being 'crazy' about Craig Shakespeare's side.
"It would be a dream," the Manchester United legend told talkSPORT, relayed by Football365. "The doubts were there when he first went into the Premier League over whether he was good enough, but he proved that and in the Champions League last year I thought he did really well.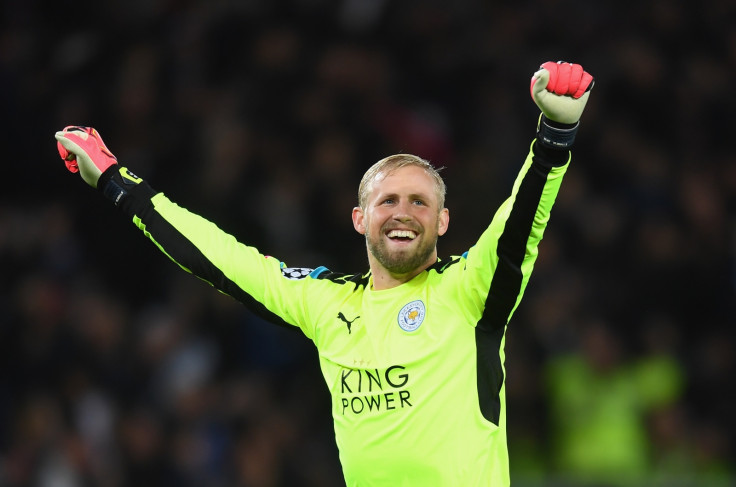 "If clubs need a really good goalkeeper, well he is somebody who can be trusted to do that. Having said that, I am crazy about Leicester, I am crazy about the owners – they are fantastic and really good for the Premier League.
"There is no shortage of will and money to make Leicester a top four club, or at least top six, top eight. They are prepared to do that and that is a really interesting environment to play football in. There is no [feeling for Kasper to move] at the moment, but if an opportunity like moving to Manchester United came around, that would be fantastic."