Petra Ecclestone divorce settlement could be 'biggest in celebrity history'
Daughter of F1 mogul is in legal fight with husband James Stunt.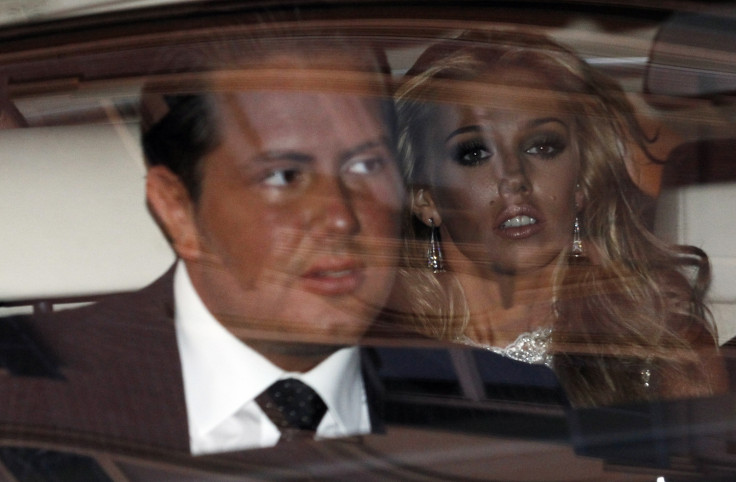 The youngest daughter of Formula One tycoon Bernie Eccleston is locked in a divorce battle which could result in the biggest settlement in celebrity history.
Petra Ecclestone and her husband James Stunt have enlisted the UK's most exclusive divorce lawyers as they fight over their estimated £5.5bn fortune.
The Daily Mail reported how six years after their £12m wedding, a bitter preliminary Family Court hearing in London heard how Stunt, 35, was abusive, violent and took overdoses during his marriage.
The paper described how Stunt laughed, scoffed and sighed during legal submissions, with the judge at one point asking him to stop gesticulating because it was "very distracting".
The paper said that during the hearing, Stunt slammed his hand onto a table and made a "gun gesture", pointed at Bernie Ecclestone before calling him an obscenity under his breath.
The judge intervened after the F1 boss stood up as if to confront him.
Recorder Richard Anelay QCsaid: "Please Mr Ecclestone, don't respond. I know it's tempting. For the record I saw [Mr Stunt] clearly tap Mr Ecclestone on the shoulder. I think my intervention prevented rather actually prevented Mr Ecclestone from wanting to retaliate.
"Don't carry it on outside please, it will not help you in the long run."
Among the assets said to be at stake, are the couple's £158m mansion in Los Angeles and a £100m house in Chelsea. Stunt, who runs an international gold bullion firm, was once said to be worth £3.3bn, although this figure has been disputed. Petra is due to inherit half her father's £2.5bn along with sister Tamara.
The couple has three children, daughter Lavinia, four, and twin sons James Jr and Andrew, who are two.
Petra Ecclestone's barrister David Williams QC described Stunt's recent behaviour as being "disgraceful" as he is pushing to get Stunt to leave the family house in Chelsea.
"We would hope that Mr Stunt should see that his children's needs are more important than his needs.
"He does not seem to be willing to subjugate his needs over the needs of his children. There may be an ulterior motive which is financial. My client is hoping the father would do the decent thing and move out," he said, according to the Mail.
Among Petra Ecclestone's legal team is Baroness Fiona Shackleton, who represented Sir Paul McCartney when he divorced Heather Mills.
The High Court divorce hearing is expected to start in July.
© Copyright IBTimes 2023. All rights reserved.