Bernie Ecclestone made his first appearance of the 2017 Formula One season on Friday (14 April) during the ongoing Bahrain Grand Prix weekend.
It was the 86-year-old's first outing since he was 'deposed' as the CEO of F1 following the sale of the sport to Liberty Media earlier in the year. Chase Carey was appointed the new chief executive along with Ross Brawn and Sean Bratches to look into the racing and commercial operations respectively. Ecclestone was handed an honourary chairman emeritus role.
The new owners made it clear from the get go that they are looking to bring a fresh perspective to the sport and govern it differently from the dictatorial style that was under Ecclestone, who ran the sport for almost four decades.
The former CEO, however, believes there is nothing that can be done from outside to improve the sport. He is confident that the interest will again grow when two or three teams begin fighting for the title, rather than a single team dominating the sport. In recent years Red Bull and then Mercedes have remained in top spot.
"Nothing disrespectful, but there's very little I could have done, or you could do, it's the racing that's been bad. If we have Ferrari going well and Red Bull going well, it will come back again and the public will be interested," Ecclestone said when asked what changes he would expect the new owners to make, as quoted by the Independent.
Ecclestone has been accused of overcharging race venues in the past and the former F1 supremo has admitted that it is his one regret. He believes F1 did not deliver after charging a hefty fee for the venues, and is one of the reasons a number of tracks have dropped away in recent seasons.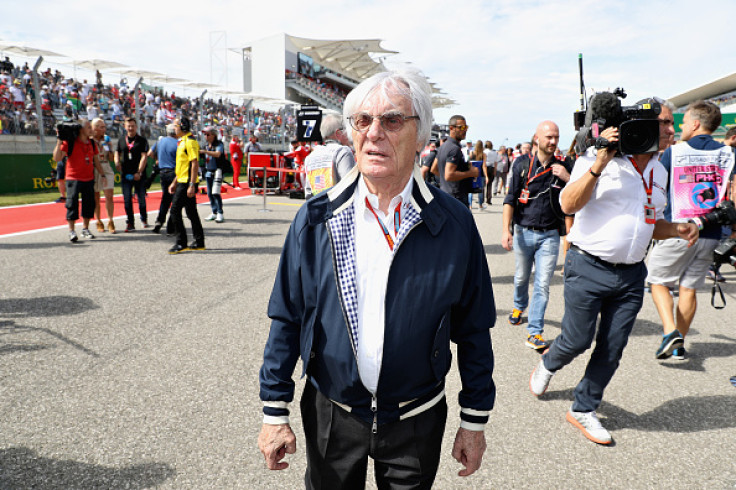 "Well it's strange, I convinced these people to build this place" Ecclestone said referring to the Sakhir circuit and paddock. "And all the other places, I charged them too much for what we provided so I feel a bit responsible. So when they ask me things I try and help them. Nothing to do with Liberty, and it went on my watch, we didn't deliver the show that we charged them for. It's probably why so many circuits have dropped away. People can't make it work."