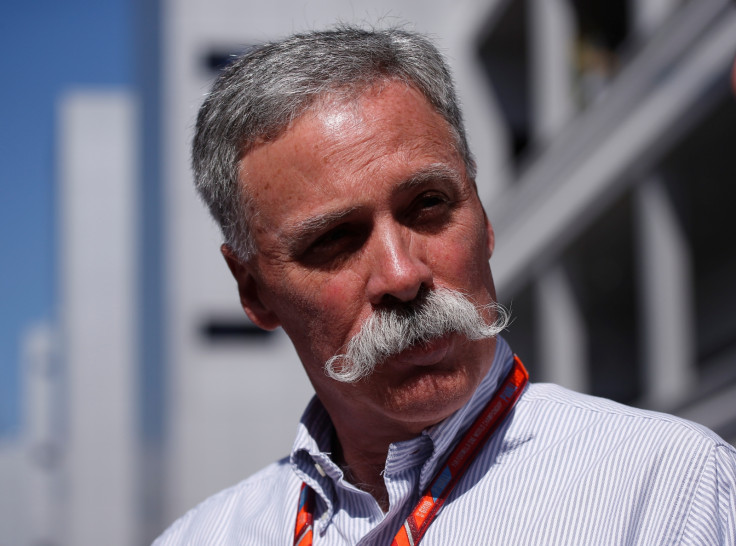 Formula One CEO Chase Carey has accused his predecessor Bernie Ecclestone of stifling the growth of the sport during the last few years of his four-decade reign.
Carey took over from Ecclestone in January following Liberty Media's £6.4 billion ($8.3 billion, €7.6 billion) takeover of F1. The American executive immediately made it clear that the new management is going to move away from the previously divide and conquer dictatorial style to a more partnership-based model.
The new CEO believes the company has failed to grow owing to their focus being more on short-term success rather than long-term goals and has vowed to change it. Carey completes his 100thday as the chief of F1 on Friday (5 May) and despite criticising the previous hierarchy, he believes Ecclestone deserves credit for making F1 the billion-dollar sport.
"Day-to-day I find a level of frustration," Carey told Press Association Sport, as quoted by ESPN. "It was very much a sport that got into a habit of saying 'no' too much. I want to be saying 'yes' to a whole lot more," Carey told Britain's Press Association in an interview published on Thursday.
"What is the value of having an idea if the answer to everything you want to do is 'no'? All it does is create frustration. There are an array of things that weren't done that needed to be done. We felt it was a sport that for the last five or six years had really not been managed to its full potential or taken advantage of what was here.
"All of us make mistakes and nobody is perfect. Bernie took a business from decades ago and sold it for $8 billion. He deserves all the credit in the world for what he has done. But in today's world you need to market a sport. We were not marketing the sport," the new F1 CEO added.
"It has been three months and we have been very clear that one of the things the sport has not been served well by is a continued short-term focus.
"We care more about where the sport is going to be three years from now than three months from now. Bernie was always very focused on the short term and our focus is on building long-term value," Carey said.
'Bernie responds to Carey criticism'
Ecclestone is not one to take criticism lying down and has responded immediately to the criticism. The 86-year-old was deposed as the CEO and handed a honourary chairman emeritus role within the company, a role he admits he does not understand.
Ecclestone made it clear that he was running the sport with a view to make a profit and could have missed a few things along the way to make it more attractive. However, he believes Liberty Media would not have cast their eye on buying the sport if it was not profitable, and that accolade of making it a successful business belongs to the former CEO.
"He's probably dead right. If an idea was not going to make money or waste everyone's time I did say 'No'. He's not very specific, is he? I'd like him to say, "Bernie did this or that and it was stupid," Ecclestone told the Daily Mail.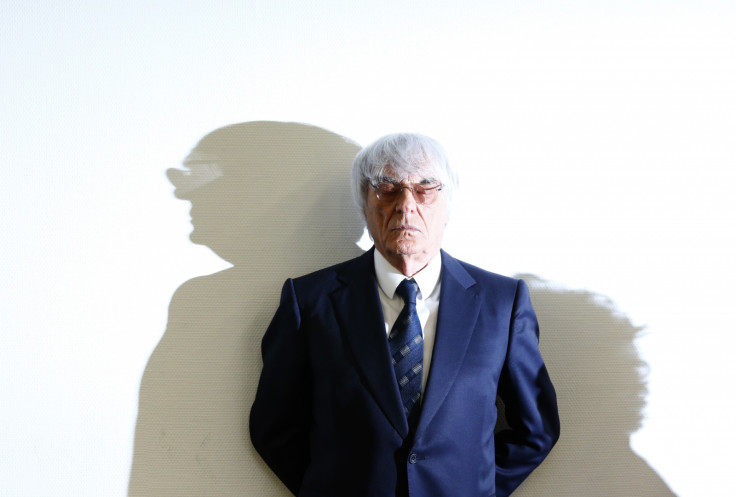 "I ran a company as chief executive that had to show a profit. If I ran it inefficiently Liberty probably wouldn't have bought the shares. I had to make sure we could get the maximum financially we could for the company to make it interesting for somebody to buy, which is obviously what happened. It appears he doesn't need to make money any more. But it's good he has an opinion.
"Maybe there are things I missed and maybe they will come up with things and hopefully it moves forward," the former CEO added.