Danniella Westbrook has released her own revenge porn photos to defeat her stalker who allegedly stole her private photos and threatened to kill her and her children.
The former EastEnders actress revealed to The Sun that the stalker was threatening to release private pictures which were stolen from her iCloud account, which were sent during a sexting session with a 21-year-old personal trainer she met on a dating app.
Westbrook decided to publish the topless photos herself on The Sun's website to take back control, declaring: "I want my life back." Some intimate pictures from the bathtub, and some cheeky topless photos have been released.
Sharing her two years of horror to the outlet, she explained: "I've been f****** petrified of this woman. It started in 2016. It's been constant, for two years... week in week out."
"It's been relentless. I've got over 4,000 messages, she messages my family... [even] my nan, who's 90... Now she's hacked my Facebook, my pictures and everything, she's threatening to send the pictures out. She's opened fake accounts, she's on [dating app] Bumble, she's hacked my Whatsapp..." she continued.
"This is not trolling, it's full on stalking... She knows exactly where I am," the actress added about her stalker.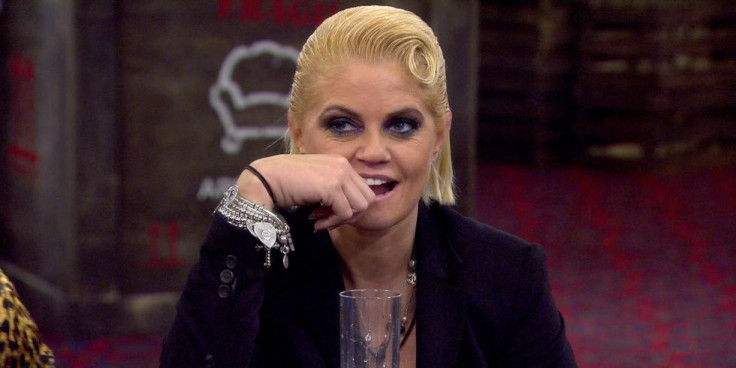 Danniella explained her reasons to release the photos herself. "She's threatened already to put all these pictures out cos she's hacked my iCloud account. Rather than let someone hold me over a barrel... I thought it's just easier to put these pictures out [myself] - and say 'This is what I'm up against.'"
"Every girl takes pictures in their underwear. I'm been into my fitness a lot recently so I do take pictures, they're on my phone... They've not been sent out - she's got access to pictures I haven't even sent anywhere..."
The Celebrity Big Brother star has revealed that she approached the police because of all the death threats. She claimed: "The police have now got my phone - and they've been on it. When she's online and active they can see..."
The stalker even claimed her dad was dead and the actress had "stolen from him on his death bed". Danniella explained: "Today she's gone [said] 'You're gonna be dead soon', she's been saying for three days that my dad's dead and I stole off him on his deathbed - my dad's not dead at all..."
"She said that I'm a bad mother, I'm unfit. She said I'm a paedophile, that because I was abused as a child that I'm grooming my daughter."
Recalling the horror she had to undergo for almost two years, including death threats against her two children – daughter Jodie, 16, and son Kai, 21 – the 44-year-old said: "She sent me one [message] saying 'You're out in Spain, your son's not safe, next time you'll see him he'll be in a box.'"
The Hollyoaks star told The Sun: "I sometimes ring my son at 3 in the morning - and he's like 'Mum, why are you ringing me?' and I'm like: 'Kai, I'm checking you are alright...' She's put Kai's address online before.
"She's threatened Kai, she said 'We're going to beat your son up and video it and put it all over Instagram...' My daughter lives with her dad, I think it's safer for her to be there."