X-Files star Gillian Anderson bares it all for powerful Peta ad: 'I'd rather go naked than wear fur'
"I found it liberating to use my body to make an important statement," the Emmy winner said.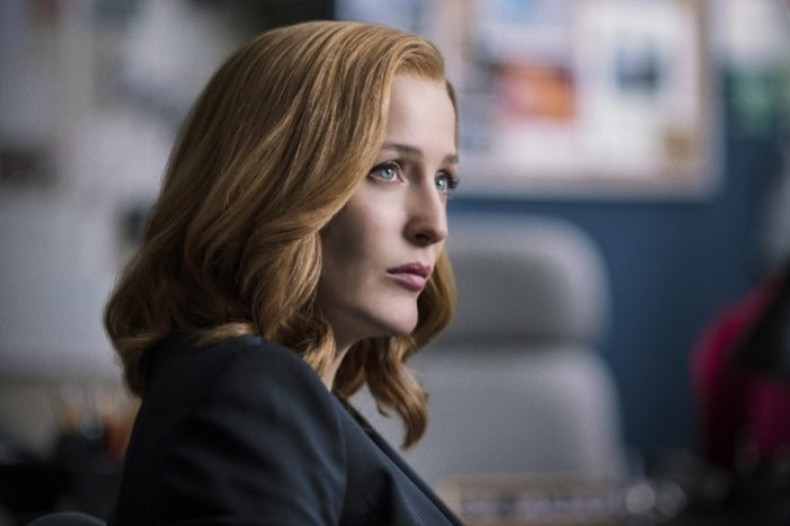 Gillian Anderson is the latest celebrity to take part in Peta's "naked" campaign, protesting the use of fur and fighting for animal rights. The X-Files actress has bared it all for the powerful photoshoot, with the message "I'd rather go naked than wear fur" written all over the poster.
For the black and white photo, the Emmy winner wore nothing but a pair of costume cat ears and a huge smile. The picture will feature on a 70-foot billboard hanging over Penn Station during New York Fashion Week this month.
The actress who plays FBI agent Dana Scully on The X-Files, kept it all natural with her hair curled into tight ringlets.
Speaking about teaming up with Peta for the shoot, the Sci-fi star told People Magazine, "I found it liberating to use my body to make an important statement.
"People tend to look away from anti-fur ads showing mangled animals, but they're drawn to Peta's "naked" campaign, and I'm proud to be a part of it," she added.
This is not the first time Anderson has taken part in a Peta campaign. Back in 2015, the TV star teamed up for a Peta TV spot which followed the series finale of her cannibal-themed NBC show Hannibal.
Anderson and Hannibal producer Bryan Fuller put together the creepy advertisement which showed the actress sitting down to dinner with her leg as the main course. "Eating meat: It's a matter of taste," Gillian said as the camera panned down to show her bandaged upper-thigh.
Anderson stars opposite long-time co-star David Duchovny on X-Files' 11th season, which is currently airing every Wednesdays on Fox Network.
The 49-year old star, who brought the character of medical doctor Sully to life for 11 seasons, has confirmed that she is leaving the show after this six-episode series.
She told TV Insider, "I've said from the beginning, this is it for me. I was a bit surprised by people's [shocked] reaction to my announcement... because my understanding was that this was a single season.
"Given the importance The X-Files had in people's lives, it's great to have one more opportunity to end on a high," she added of her departure.