PFA says more than 20 footballers have come forward with child abuse allegations
Blackpool and Leeds United latest clubs to be named in growing scandal.
More than 20 players have come forward to make allegations of child abuse in football since former player Andy Woodward went public about being abused while at Crewe Alexandra, the chief executive of the Professional Footballers' Association (PFA) has revealed.
Gordon Taylor said players had claimed of abuse by staff at six clubs – Blackpool, Manchester City, Stoke City, Leeds United, Newcastle United and Crewe.
Speaking to Sky News, Taylor added that he expected to more players to come forward involving clubs all around the country.
"It would be naive to think that there would not be clubs, as well, throughout all areas," he said.
"As we've seen in other areas where youngsters are involved, such as the church and schools, there are difficulties and sensitivities in dealing with it."
The Football Association has launched an investigation into claims of historical child abuse at football clubs, with independent leading counsel Kate Gallafent QC, a child protection expert, assisting with the review.
Four police forces across the UK are also investigating the allegations.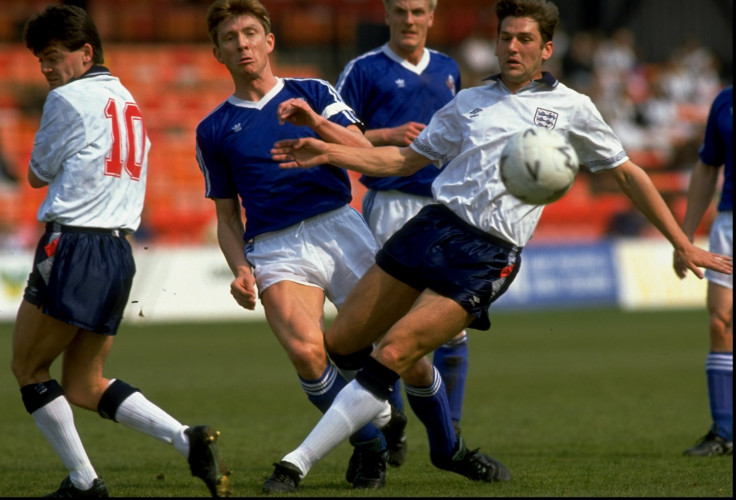 The FA said in a statement on 27 November: "We are working closely with the police to support their lead investigations and must ensure we do not do anything to interfere with or jeopardise the criminal process.
"The internal review will look into what information the FA was aware of at the relevant times around the issues that have been raised in the press, what clubs were aware of, and what action was or should have been taken.
"Ms Gallafent will make recommendations in order to seek to ensure these situations can never be repeated."
Woodward waived his anonymity and told the Guardian newspaper on 16 November that he was sexually abused by youth coach Barry Bennell when he was at Crewe from the age of 11 to 15.
Four other former footballers – Steve Walters, David White, Jason Dunford and Chris Unsworth – have also said that they were abused by Bennell while they were youth players.
Historical child abuse allegations have also been raised at other clubs, while a hotline set up by the National Society for the Prevention of Cruelty to Children on 24 November has received more than 100 calls.
© Copyright IBTimes 2023. All rights reserved.