Pfizer has revealed that it forecasts lower tax rates and less money spent on research & development (R&D) if the US drug making giant acquiried Britain's second largest pharmaceutical AstraZeneca.
Speaking at the Business, Innovation and Skills (Bis) committee, Pfizer's boss Ian Read said that the group is focused on "efficiency and a focus on science" despite criticisms that it has slashed its workforce by 60,000 and halved its R&D spend over the last few years.
"I am acutely aware that the future of the company is how to efficiently get products to the patients while also making sure we have good capital allocation. We are not the only company that has reduced on employment," said Read.
"[As part of our plan] we also focused on re-establishing our reputation with the general public and to build a culture of ownership and trust.
"To us, it's not about the percentage of sales that are coming through but about how productive we can be. We expect that R&D spend would be lower [if we acquire AstraZeneca] however we cannot give a figure on that [and jobs].
"[If the deal does go through] we see lower tax rates [for the company] and a flexible use of financial aspects."
Frank D'Amelio, executive vice president, business operations added that a variety of tax rates in the UK has made Britain a favourable place for huge corporations.
"The statutory rate is at 21% and next year it is set to fall to 20%. There is also the permanent R&D tax credit as well as favourable patent conditions. It is premature to disclose exact numbers, this early in the process, but I have looked at the numbers from a strategic and financial point of view.
"Currently, Pfizer has an overall tax rate at 27%-30% ... overall, in the event of combined company, this would be less."
Earlier today, unions Unite and GMB slammed Pfizer for its "flimsy commitments" in assuring the UK that it would safeguard British jobs if it is successful in taking over AstraZeneca.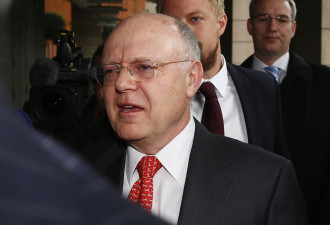 Speaking at the same committee hearing, union chiefs hit back at Pfizer's attempts to quell concerns and said that a massive merger would lead to a cull of British jobs, due to the US drugmaker's "dubious track record".
US authorities, including Democrat Senator for Michigan Carl Levin, have raised concerns that Pfizer is aiming to acquire AstraZeneca as part of an aggressive tax avoidance strategy.
"US congress needs to discuss its tax strategy and has a lot of work to do," said Read.
"The US government has considered tax changes for many years but it's unlikely that any changes would happen during the time frame of the AstraZeneca deal."