Donald Trump may have to build a wall along the US-Mexico border not only to keep out the migrants but also to keep in his business. The real estate tycoon's golf course in Miami was dropped by the PGA Tour as the venue for the Wold Golf Championships only to be replaced by a green in Mexico.
The Professional Golfers' Association Tour announced that it will be shifting the venue of the golf tournament from Trump National Doral to Mexico City's Club de Golf Chapultapec in 2017. The move comes as a result of a seven-year sponsorship contract signed by the association and a collective of companies called the Grupo Salinas. Cadillac ends its commitment to the event this year.
PGA Tour Commissioner Tim Finchem confirmed the news during a press conference on 1 June where he first stressed that the move was not "a political exercise" but a financial one but later said: "Donald Trump is a brand — a big brand — and when you are asking a [sponsor] to invest millions of dollars in branding a tournament and they're going to share that brand with a host... it's a difficult conversation. The politics may have contributed some since he's been running."
Following the shift, the tournament will be renamed the WGC-Mexico Championship on behalf of the International Federation of PGA Tours.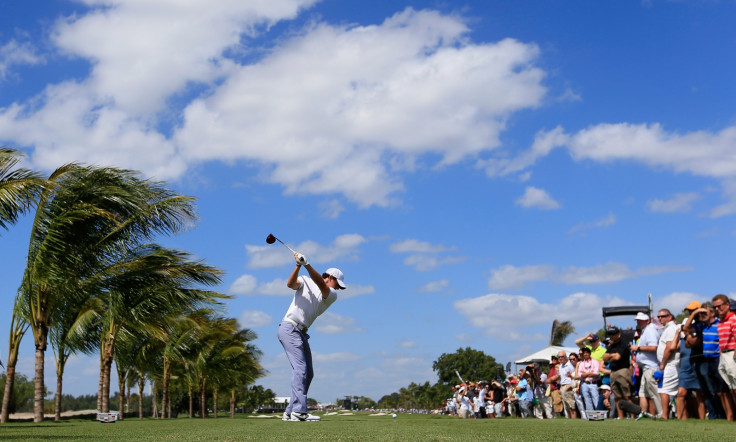 It was Trump who broke the news regarding the shift on 31 May during an interview on Fox News. "I just heard that the PGA Tour is taking their tournament out of Miami and moving it to Mexico.... They're moving it to Mexico City — which, by the way, I hope they have kidnapping insurance. But they're moving it to Mexico City. And I'm saying, you know, what's going on here? It's so sad when you look what's going on with our country."
The next day he released a statement referring to the move across the border as "a sad day for Miami, the United States and the game of golf".
Doral Resort and Spa had been hosting the PGA Tour since 1962 and in 2012, presidential candidate Trump purchased the golf course and as is the case with most of his properties renamed it the Trump National Doral Miami. In 2013, he signed a 10-year hosting contract with PGA but thanks to an exit clause in case of a title sponsor-change, the tour was able to back out and head to Mexico.
The WGC-Mexico Championship will be held from 2 to 5 March 2017.