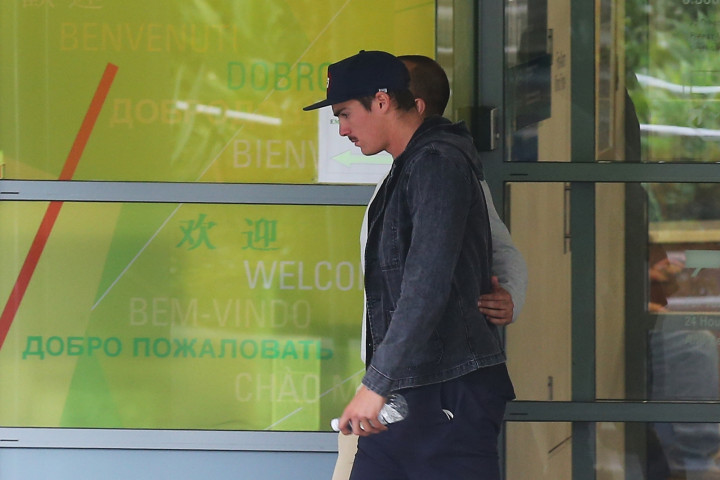 The cricket world has rallied around bowler Sean Abbott following the tragic death of Phil Hughes.
22-year-old Abbott, who bowled the bouncing ball which fatally struck Hughes on the head at the Sydney Cricket Ground on 25 November, left St Vincent's Hospital in Sydney in tears following the announcement of Hughes' passing.
His 135km/h bouncer struck Hughes on the back of his head, causing a vertebral artery dissection, reported cases of which are a mere 100, with just one of those caused by a cricket ball.
The tragic circumstances that saw Hughes pass away are exacerbated by the devastation felt by Abbott. The right hand bowler from New South Wales, held in high regard by the Australian camp, was the first on the scene to cradle the fallen Hughes in his arms following the incident. He has rarely been away from the hospital during attempts to resuscitate the batsman.
"It says a lot about Sean, doesn't it?" Cricket Australia chief executive James Sutherland said. "Sean will have all the support he needs around him."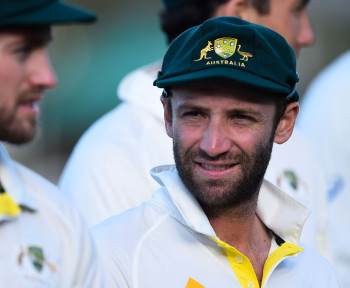 There is little precedent for Thursday's tragedy, but it was an accident that could have happened to anyone, in any cricket match, any format, in any part of the world. There is not a helmet out there used in the professional game that would have covered the area where Hughes was struck.
The sheer shock of Hughes' death has left the entire cricket world in mourning, with a feeling of unease likely to linger for some time. But the overwhelming support and understanding Abbott, who made his debut for the Australia one day side against Pakistan in October, has been powerful.
An argument for the eradication of the bouncer has emerged in recent days following the incident but it is one that understandably does not hold much weight given how entrenched it is in the game.
England all-rounder Stuart Broad - who had his nose broken in two places from a similar delivery in a Test match with India last summer – was quick to sympathise with Abott, telling Sportsmail: "As a fast bowler you bowl a short ball with aggressive intent but then as soon as you hit someone your entire body stops and all you care about is the well-being of that person.
"You've got to feel sorry for the lad who bowled the bouncer but he can't feel any guilt that he bowled a bouncer. That's part of a bowler's armoury. He's done nothing wrong."
Similar scrutiny has befallen manufacturers of cricket gear with Nasser Hussain suggesting the likes of Masuri, who produced the helmet worn by Hughes, must take stock and consider new methods to protect players. Others, including Shane Warne, were quick to absolve designers of blame.
"You just think about how many lives the helmet has saved over the years - this is just one of those things," Warne said.
There was a dreadful irony to Hughes' death, a tragic accident suffered in the game he loved. But the sport will recover. Hopefully, so will Abbott.