Phil Jones has backed his Manchester United teammate Marcus Rashford to be a "world-beater" for club and country.
Rashford, 19, capped his third start for England by scoring the winner in a World Cup qualifier against Slovakia at Wembley on 4 September.
He also netted his first goal of the season for United in a 2-0 win over Leicester City at Old Trafford last month after coming on as a replacement for Anthony Martial.
Jones told United's official website that he expected Rashford to develop into a world-class forward down the line.
"He's a great lad off the pitch and, on it, he's a special talent," the centre-back said. "He's already special but he'll be a world-beater one day, he's that good.
"He's so quick, sharp, technically gifted, two-footed and a nightmare for defenders. You've seen it this season already, he's given defenders nightmares.
"He's an academy product and players from the youth system have done great over the last few years. He's a special player and we're lucky to have him."
Rashford played 53 games for United last season, scoring 11 goals. He has been capped 11 times by England, with manager Gareth Southgate praising United's coaching staff for the way they have handled the young striker's meteoric rise through the ranks.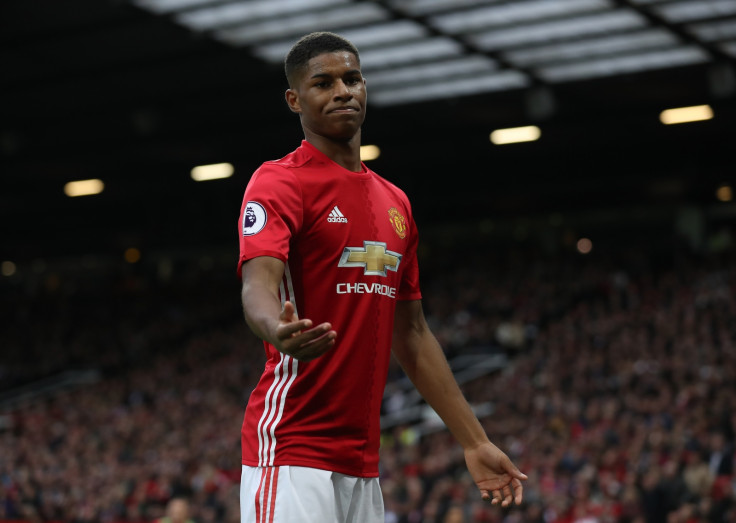 "United prepare their players well, which is why they end up the way they do," Southgate was quoted as saying by the Guardian.
"To play in front of 70,000 people every week, they bring them up in a way that you know the kind of player they will be before they walk through the door.
"Marcus has a great platform to build from, and he has a good influence at his clubs in terms of [United manager] Jose Mourinho to keep him grounded. We will do the same here."
Rashford is likely to be involved when United return to Premier League action with a trip to Stoke City on 9 September.