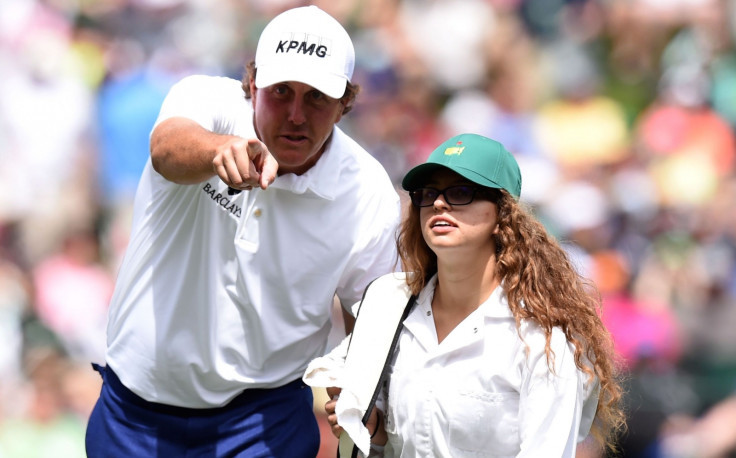 Five-time major champion Phil Mickelson will miss the US Open to attend his first daughter's high school graduation. The first round in Wisconsin on 15 June conflicts with the ceremony at Pacific Ridge School in California, meaning the 46-year-old's wait to win the tournament will have carries on for at least another year.
Mickelson has six times finished a runner-up at the USGA's flagship event, the latest near-miss coming in 2013 when Justin Rose claimed the title. Having won the Masters three times, as well as the The Open and the USPGA Championship, the event separates him from joining the list of five golfers to have won the career grand slam.
The three-time Ryder Cup winner will not officially withdraw from the tournament until 24 hours before the start incase there is a change in his schedule but does not expect to compete. But despite having to wait another year to complete his major collection, Mickelson had no hesitation over the decision.
"So there's just really no way to make it, no matter what the tee time is," he said after his third round at the Memorial Tournament. "Barring something unforeseen, I won't be there. As I look back on life, this is a moment I'll always cherish and be glad I was present.
"It doesn't look good for me playing. But I'm really excited about this moment in our family's life. The only way to win is if you play and have a chance. But I'll be able to play the next two years solidly before Sofia [his other daughter] gets to graduate. Hopefully that won't conflict."
The Mickelson family faced a similar conflict in 1999 when Phil played in the US Open at Pinehurst around the due date of his and wife Amy's first child. 'Leftie' had committed to abandoning the tournament in order to be with his partner at the birth and was eventually able to attend.
Payne Stewart won the title in the first of Mickelson's half a dozen second-place finishes. But in 2013, when Mickelson lost out to Rose at Merion, he attended Amanda's eighth grade ceremony and turned up two hours before his first round tee time at the tournament.