Despite the deluge of golfers to have won multiple major championships, Phil Mickelson is regarded as one of sport's all-time greats. He is one of 16 players to have won at least three of the four major tournaments and with 700 weeks inside the world's top 10 is an established player at the top of the game. Mickelson sits ably among the pantheon of America's golfing greats.
Key facts about Phil Mickelson
Full name: Philip Alfred Mickelson
Date of birth: 16 June 1970
Birthplace: San Diego, California
Net worth: $295m
Height: 6ft 3in [191cm]
Weight: 200lbs
Nickname: Leftie
Who is Phil Mickelson?
Mickelson's affiliation with the game began when he was just 18 months old, hitting balls with his father, Phil Senior. He was a right-hander at everything except golf which he played left-handed having attempted to mirror his dad.
After graduating from Arizona State University on a golf scholarship, Mickelson dominated the amateur game. He won three NCAA titles, the leading competition in college golf, earning him the Haskins Award which was given to the leading collegiate players in the United States.
His breakthrough came in 1990 when he won the US Amateur title, four years before future rival Tiger Woods claimed the title.
The following year represented his greatest before turning professional, as he won his maiden PGA Tour event at the Northern Telecom Open. He would turn pro in 1992, from which point he began his domination of the sport.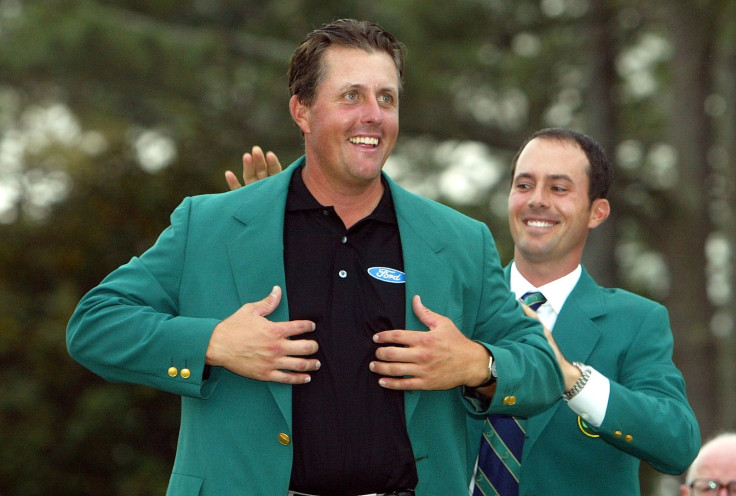 Phil Mickelson's career highlights
At the 13th attempt, Mickelson won his first major title at the 2004 Masters, with a birdie on the final hole to beat Ernie Els. Victory ensured he become just the third left-handed player to win a major.
In 2005, he doubled his major tally at the US PGA Championship where a birdie on the final hole at Baltusrol secured victory by one shot.
A two-stroke win at the 2006 Masters took Mickelson to a career-best world number two, behind Tiger Woods.
Immediately after enlisting Woods' former coach Butch Harmon, Mickelson won the Players' Championship in 2007.
Following news his wife and mother had been diagnosed with cancer, the Californian took time off then beat Woods to claim The Tour Championship as his return to golf began.
At the 2010 Masters, Mickelson battled with Lee Westwood before eventually prevailing ahead of the Englishman, thanks in part to a remarkable shot from a tree on the par five 13th, which led to an eagle. Only Woods, Jack Nicklaus and Arnold Palmer have won more green jackets.


Mickelson became the first ever player to win the Scottish Open and The Open in consecutive weeks, after claiming victory at the oldest's golf major in 2013 at Muirfield.
A chequered Ryder Cup career saw Mickelson claim his third victory as part of Team USA, beating Europe at the 2016 event at Hazeltine, with the veteran scoring 2 1/2 points.
What is Phil Mickelson's net worth?
According to The Richest, Mickelson's net worth stands at $295m, thanks to winning over half a century of tournaments during his successful career. Woods is the only currently competitive players above him in sports global rich list, with Mickelson still able to lure the endorsement of dozens of sponsors including KPMG and ExxonMobil.
Which putter does Phil Mickelson use?
Mickelson is among the most revered putters on the PGA Tour and was ranked 6th in terms of his prowess on the greens in 2016. He regularly tinkers with his equipment, but has recently returned to using the Odyssey White Hot XG PM 18 putter, which he first used during the 2008 season.
Who is Phil Mickelson's caddy?
Jim Mackay has carried Mickelson's bag since be started playing on the PGA Tour in 1992. In addition, he has caddied for the player at the Presidents Cup and the Ryder Cup as well as at each of his major victories. "I'm going to work for Phil as long as he wants to have me around," Mackay said. "I love to caddie and I plan on caddying a while longer. It's what I do. It's how you pay the bills, right?"
Why is Phil Mickelson's caddy called 'Bones'?
Mackay formerly caddied for another American Fred Couples, who coined the name 'Bones' when he forgot his name. The pair worked together from 1990 before Mickelson enlisted him on a long-term basis.
Who is Phil Mickelson's wife?
Mickelson and wife Amy McBride married in 1996 and remain together to this day. They have three children, Amanda, Sophia, and Evan. In 2009, Amy was diagnosed with breast cancer, an illness which forced Mickelson to take a break from golf to support his partner. She won her 11-month battle with the condition and has returned to being a constant presence beside her husband on the PGA Tour.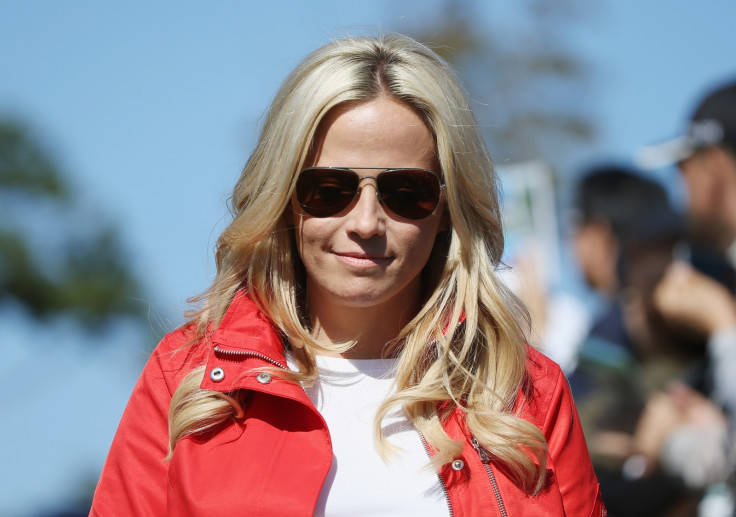 Why is Phil Mickelson left-handed?
During his childhood, Mickelson used to mirror his dad's swing, which developed him into a left-handed player. He is one of a small number of players to win a major title while playing left-handed. His success has seen him given the nickname "leftie".
Has Phil Mickelson won the US Open?
The US Open remains the only major title to have evaded Mickelson during his otherwise sublime golf career. On a record six occasions Mickelson has finished second, with 10 top 10 finishes in 26 appearances. His most agonising near-miss at the event came in 2013, when he lost out to Justin Rose. Victory at the US Open would ensure Mickelson joins a select band of golfers to have won all four major titles during their career.