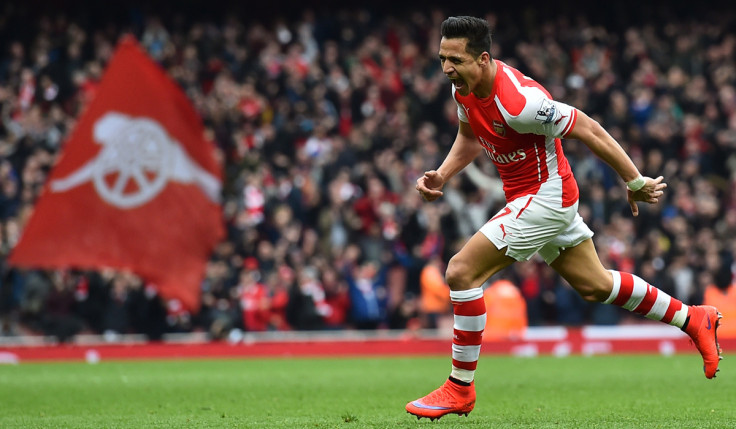 Liverpool legend Phil Thompson believes Brendan Rodgers made a mistake in letting Alexis Sanchez join Arsenal last summer.
The Chilean international was heavily linked with a move to the Emirates, while the Reds were also interested in signing the forward when he was at Barcelona. The Catalan club wanted to sign Luis Suarez last summer.
Barcelona were willing to include Sanchez as a part of the deal in helping them sign Suarez. However, Sanchez turned down a chance to join the Merseyside club and signed for Arsenal, while the Uruguayan international was allowed to join the La Liga giants last summer.
The former Reds defender claims Brendan Rodgers should have blocked Suarez's transfer to Barcelona, until they allowed Sanchez to make a switch to Anfield.
"The talk was that Liverpool had made a big bid for Sanchez. I wouldn't have let Suarez get in the taxi to the airport if Sanchez hadn't have already done the deal," Thompson told Sky Sports.
"Liverpool were in the driving seat on this. They could have said to Suarez, 'sorry, as much as you want it to go and it's Barcelona, you are not going anywhere until he signs.'
"I know there were family issues and that's why he went to London but I wouldn't have let it (the Suarez transfer) happen," he said.
Sanchez has been a standout player for Arsenal this season as the forward has scored 14 goals and managed eight assists in 30 league appearances.
Meanwhile, Thompson believes his former club's Champions League ambition has all but gone after their latest 1-0 defeat at the hands of Hull City. Rodgers's side are fifth in the league table with 58 points from 34 matches, trailing fourth place Manchester United by seven points.
"Liverpool had to win all of their games between now and the end of the season to have a realistic chance (of securing a Champions League place)," the Anfield hero explained.
"Yes, the door was slightly ajar, the light, as Louis van Gaal had said, had been switched on for Liverpool, but we had to take advantage of that."
"We had to beat Hull at a place that had been a graveyard for us last season, our worst performance when we got beaten 3-1, and this wasn't much better."
"Hull were nervous. This was a game we had to start quickly and brightly but we never got started. It was the same against West Brom at the weekend," Thompson stressed.