Philippe Coutinho has ended speculation over his future after signing a new long-term contract with Liverpool, the club have confirmed.
Coutinho's new deal with come into effect from 1 July 2017. While Liverpool have not disclosed the length of the contract, reports suggest the Brazil international has penned a new five-year deal at Anfield.
The 24-year-old, who arrived at the club in January 2013 from Inter Milan, had been increasingly linked with a move to Barcelona, with fellow Brazilians and former Nou Camp icons in Ronaldinho and Rivaldo launching a charm offensive of sorts to fuel speculation over a move.
But the playmaker has now committed his future to the club, revealing the presence of Jurgen Klopp at the club to be a key factor in his decision to stay.
Coutinho told the club's official website: "I signed this new contract to stay here for a few more years because it's a great honour for me. It gives me great happiness because I was welcomed here with open arms by everyone at the club and the supporters right from my first day. I am very thankful to this football club for everything."
He continued: "Jurgen is a great manager. We all can see how much he has changed here since he arrived – and how much he will change in future. He is a winner.
"It's not only me, but every other player feels honoured to play at this great club for this great manager. This feeling has a very positive influence on us as players."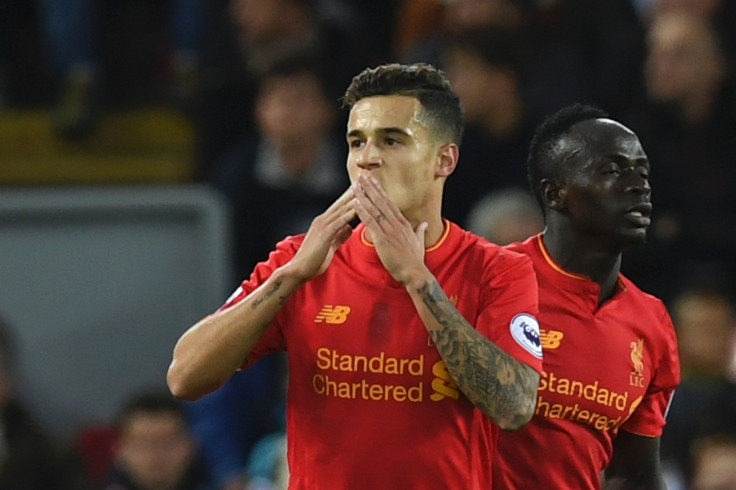 Klopp described Coutinho's decision to sign a new deal as a "big statement" for the club's long-term ambitions.
"We have total belief in our project, but when a player of Phil's calibre and status commits for this length of time it shows that our faith is shared throughout the game," the Liverpool boss said. "He knows he can fulfil his dreams and ambitions here at Liverpool. This is a big statement."
Coutinho has recently returned from an ankle injury that ruled him out for six-and-a-half weeks after picking up the knock against Sunderland in November. The Brazilian started his first game since returning to fitness on Saturday (21 January) against Swansea and is now eager to make up for lost time.
"Of course, with my injury things got a bit more difficult and I wasn't playing for quite a while.
"When you come back, of course, it is too difficult to be at the same level, but I have been working very hard each day in order to carry on producing good performances on the pitch to help the team achieve victories."
"The last few games were not so good but we are ready to stand up again and carry on fighting."