Liverpool midfielder Georginio Wijnaldum is confident his side will regain their swagger but admits teams know how to make life difficult for the Reds. Jurgen Klopp's men have only won one of their last six matches – a 1-0 victory over Plymouth Argyle in the FA Cup third round – and suffered an embarrassing loss to lowly Swansea City on Saturday (21 January).
The result at the weekend leaves Liverpool 10 points behind table toppers Chelsea, but Wijnaldum, who has featured in all but one of his side's league games this season, is certain they can replicate their form from the first half of the season.
"Of course it will come back," Wijnaldum told The Telegraph. "I have confidence in that. I have confidence in my team. I train every day with these players, work with the technical staff and I know the quality we have.
"We have not started the year so well, but we have not lost our quality or our way of playing. What has happened is teams know how to make it difficult for us. Everyone is looking for reasons when things don't go how they went before. At the start of the season we played good, won games and everything was fine.
"But this is a tough league. You see how close it is between the first six teams. You can't win games easily because there are no bad teams. Maybe some have more quality than others, but anyone can beat anyone."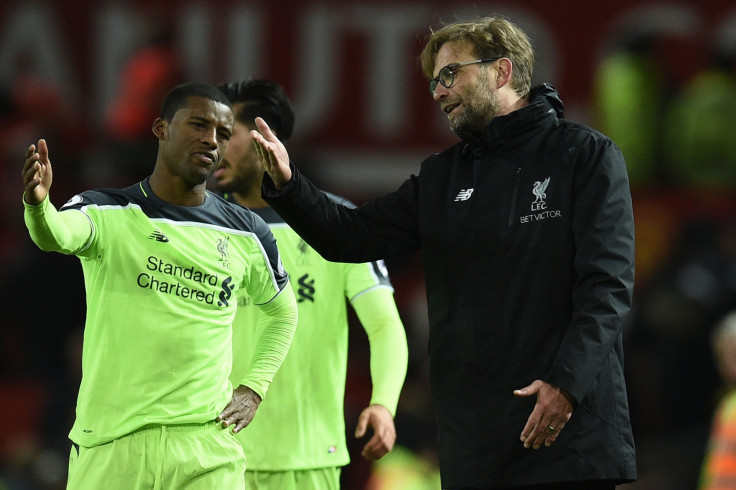 Before Liverpool attempt to get their title challenge back on track, they must first try to find a way into the EFL Cup final at the expense of Southampton. Klopp's men served up a turgid display in the first leg at the St Mary's, and Wijnaldum says they are in no position to think about the final yet.
"The players who win something are the ones that are remembered. They are the ones who get their place in history," Wijnaldum added. "Others it is easy to forget. That's how it works. That is how people think. It would mean a lot to everyone to win a trophy. That is what you play for, especially when you play for Liverpool.
"But you can't get too desperate and you can't think too far ahead. If you are already thinking about the final it will not come. First we need to beat Southampton. But I know if you are so close to a final it will always hurt you if you don't get to the final."