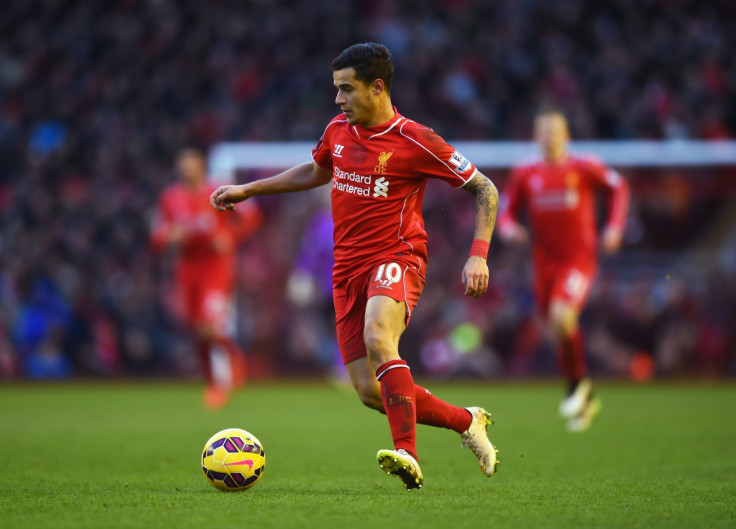 Liverpool midfielder Philippe Coutinho has signed a new long-term contract with the Anfield club.
The 22-year-old has reportedly agreed a five-year contract with Brendan Rodgers's side two years after moving to the Premier League from Inter Milan.
Coutinho has netted 10 goals in 81 appearances for Liverpool and the Brazilian says he is looking forward to further success.
"I'm really happy," he told Liverpool's official website. "It's a dream come true playing for this great club and being part of this squad.
"Today I've committed my future to the club and for this I'm feeling very pleased.
"This club is great and the fans have always supported me, so I've been eager to sign this new deal since conversations started. Today is a very happy day.
"It means so much. This club has given me the opportunity to play and believed in me even though I hadn't been playing regularly at my previous club.
"I've had a great reception since my first day here. As I always say, Liverpool is a big family and I'm a happy person here."
A shoulder injury last season saw the start of Coutinho's campaign disrupted but following the sale of Luis Suarez to Barcelona during the summer the youngster has become a key part of the Liverpool first team.
The news comes just hours after the closure of the January transfer window in which Liverpool refrained from making a single permanent signing.
And Rodgers hopes Coutinho can kick on over the rest of this season and become a significant figure on Merseyside.
"I'm delighted that Philippe has committed his long-term future to us; he is clearly going to be a big part of our story in the years to come," the Northern Irishman said.
"The most exciting thing isn't just how good he is now, it's the further improvement he can make in his game. In terms of potential, he can still become even better.
"He deserves all the credit in the world for the attitude he has shown since coming to Liverpool. He arrived as a young man, in a country he'd never lived in before and joined a club where expectations are high. He has shown a willingness to listen, learn and improve."