Jurgen Klopp has all but confirmed that Philippe Coutinho will not be involved when Liverpool travel to the Etihad Stadium on Saturday (9 September) to take on Manchester City when the Premier League season resumes after the international break.
The Reds midfielder missed the club's opening three games of the season with a back injury, which was further compounded by a bout of illness. But Coutinho showed that he was back to full fitness when he came off the bench to play for Brazil in their games against Ecuador and Colombia during the recent international break.
The 25-year-old returned to training with the Liverpool first-team for the first time since the season started on Thursday (7 September) but despite showing that he is fit to play, Klopp is not willing to hasten his return to the matchday squad. The German manager wants him to undergo a few more training sessions before getting back on the pitch.
Moreover, Liverpool are facing a busy schedule in the coming weeks owing to their return to the Champions League. They will play seven games in the next 22 days and the manager is keen on having all his players fit.
"It's a little bit different [Coutinho and Firmino's situation]," Klopp said, as quoted on Liverpool's official site. "Roberto played in the second game a little bit longer, but both are fit so that's cool, they're healthy so now we have to see."
"It's of course different because Phil, I know what people think, but Phil had the back problem a few weeks ago and couldn't train so that means he missed around about three weeks.
"Yes, he went to the national team and trained normally, but now we have to prepare for a normal season so we have seven games [before the next international break] and we saw training this morning and thought 'OK, maybe we should use him immediately' because he was really good, but that doesn't make sense," the former Borussia Dortmund coach explained.
"We have now to continue with the pre-season, not too long, but in a few sessions we have to give ourselves the time because in the next month we have seven games."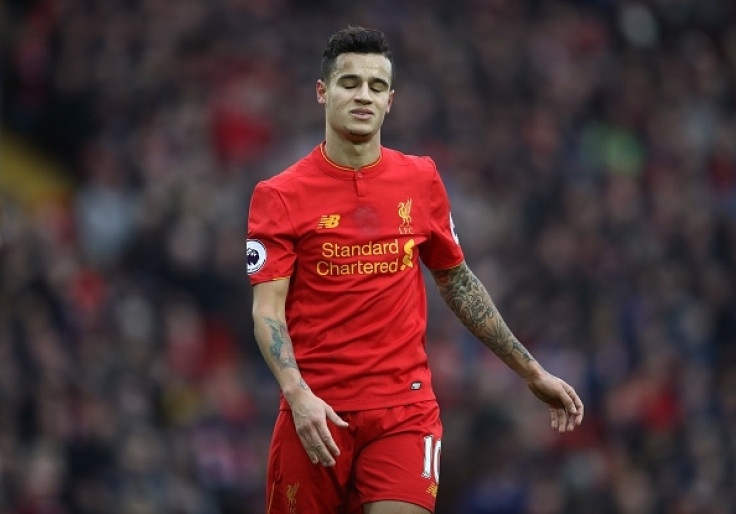 Adam Lallana, meanwhile, has offered positive feedback on his recovery from a thigh injury that has sidelined him indefinitely. It was initially reported that he will be out for two months, but no return date has been set at the moment.
The midfielder admitted that he is gutted to be missing out on the action, especially since Liverpool have made a good start to their campaign. Lallana confirmed that he will be present at the Etihad when his team take on Pep Guardiola's men on Saturday.
"I'm getting on well — slowly but surely in the background," Lallana told Liverpoolfc.com from their Melwood training base.
"It's great to see the lads start so well, we've been playing some brilliant football. It has been great to be at Anfield for a couple of those games as well, and the Champions League game.
"I don't like staying away from it, I quite like being in the mix and involved in the games, especially the home games. I'll be at the City game at the weekend – I'm looking forward to that."
"I'm well into the way on my rehab now and it's going as well as it can. I'm obviously looking forward to being back," the England international added.