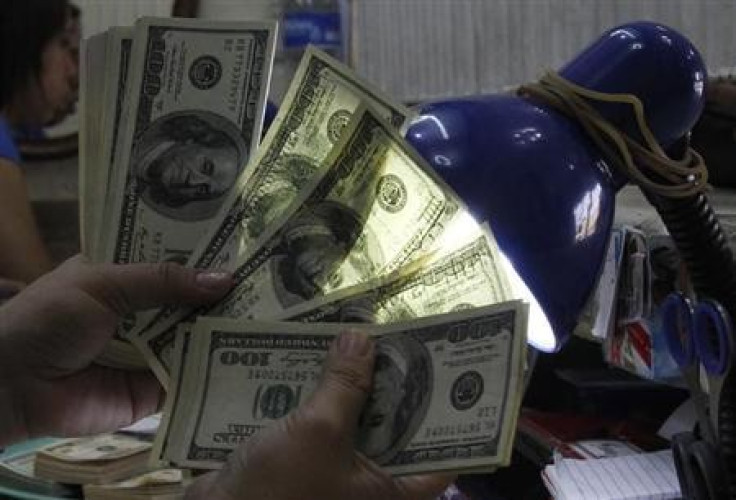 The Philippine peso hovered near a two-month low on Thursday ahead of the central bank rate decision due later in the day with data broadly supporting the view of a hold decision this time as well.
The Philippines last hiked the main interest rate in September, taking it up 25 basis points to 4%. In 2014, the country saw an overall 50 basis points of tightening.
The inflation rate of the Philippines seems to have bottomed out near 2.5% as per the February data. The GDP growth has also rebounded sharply in the fourth quarter of last year, indicating the strength of the economy.
"Inflation pressures have moderated further since the previous monetary policy meeting, reflecting mainly the significant decline in international oil prices," the BSP policy statement on 12 February showed.
"At the same time, the Monetary Board observed that prospects for domestic activity continue to be firm, and positive growth dynamics are expected to be supported by buoyant private demand, sustained bank lending growth, and upbeat business sentiment."
The annual growth rate of the economy was 6.9% in the three months to December 2014, its highest since the third quarter of the previous year, and from the near three-year low of 5.3% in Q3-2014.
USD/PHP has been on an upward trend this month despite the weakness of the dollar and the pair has been hovering near a two-month high ahead of Thursday's rate decision.
Widening trade deficit is one major factor weighing on the peso. The Philippine's trade gap was $751.5m in January this year, compared to a deficit of $68.22m in the previous month, indicating the pressure on the country's reserves.
The peso was down 0.53% on the day at the day's high of the USD/PHP pair so far at 44.99. So far in March, the Philippines currency has weakened almost 2% against the dollar and the current level also compares to the last month's five-month low of 43.86.
The pair is now aiming 45.16 and then 45.26, a break of which will take it to a one-year high. The big level that comes in the spotlight then will be 45.50 of February last year, a break of which will push the peso down to its weakest since mid-2010.