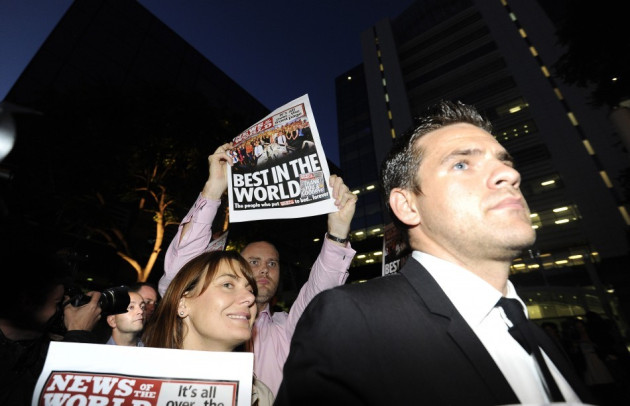 A British detective has been charged with offering to provide the News of the World with information on the police investigation into phone hacking.
Alice Casburn, 53, is yet to enter a plea to the charge of violating the Official Secrets Act. She appeared at Westminster Magistrates Court on October 1 to confirm her name, address and date of birth. She was released on bail until her next hearing, which will take place on November 2.
Casburn is accused of offering to keep News of the World up-to-date on whether the police would be reopening their investigating into the Rupert Murdoch owned newspaper.
This is one of the most serious allegations to emerge from the scandal, which led to the tabloid being shut down in July 2011.
Casburn is the former head of Scotland Yard's terrorist financing investigation, and these charges follow a number of revelations about senior police officials helping to keep the phone hacking scandal under wraps.
Andy Coulson, Prime Minister David Cameron's aide, was forced to resign, while three top police officials - including London's most senior police officer Paul Stephenson - also stepped down.
Phone hacking came to mainstream media attention after the News of the World journalists were accused of accessing murdered schoolgirl Millie Dowler's voicemail, which could possibly have impeded her murder investigation.
Following this, it emerged that journalists at the tabloid had broken the law to gain exclusives, and police arrested a number of its employees.