At least 25 people have been killed and tens of thousands have been evacuated after a week of torrential rain caused severe flooding in southern China. The country's Civil Affairs Ministry said four million people in 10 provinces have been affected by floods and landslides since storms started on Monday 13 June.
In southeastern Jiangxi Province, people pushed cars floating in waist-high water, while other vehicles were swept away, as near record levels of rainfall battered southwestern China.
Firefighters evacuated hundreds of people from their homes after at least 240mm (more than nine inches) of rain caused flooding in Guangshui City, in China's Hubei Province. Members of the emergency services also worked to rescue stranded residents elsewhere in the province, after four inches of rain fell in less than three hours. Torrential rainfall also caused deadly flooding and landslides in Hunan Province.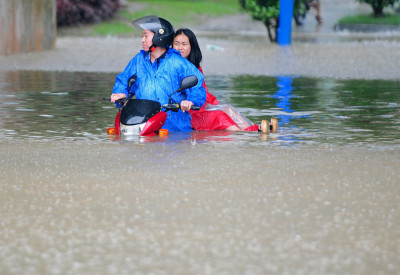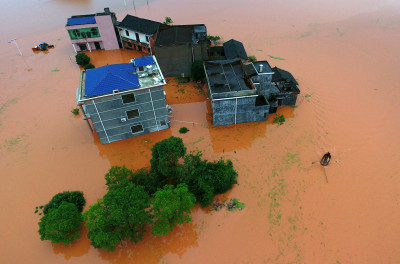 The southern part of the country is hit every year during the monsoon seasons of May, June and July, but this rainy season has been particularly bad. Water levels in some major rivers have exceeded those of 1998, when China was hit by disastrous floods that affected 180 million people, according to state media reports. Authorities have taken emergency measures, including discharging water from the Three Gorges Dam on the Yangtze River.