Firefighters are battling to control forest fires raging along the Adriatic coast. In Croatia a wildfire damaged and destroyed buildings in villages around the city of Split. By the evening on Monday 17 July the blaze had reached eastern suburbs of Split, but by Tuesday morning, the situation had improved significantly, the mayor of Split said. Some 400 firefighters are tackling the blaze in an area largely covered by pine forest and scrubland.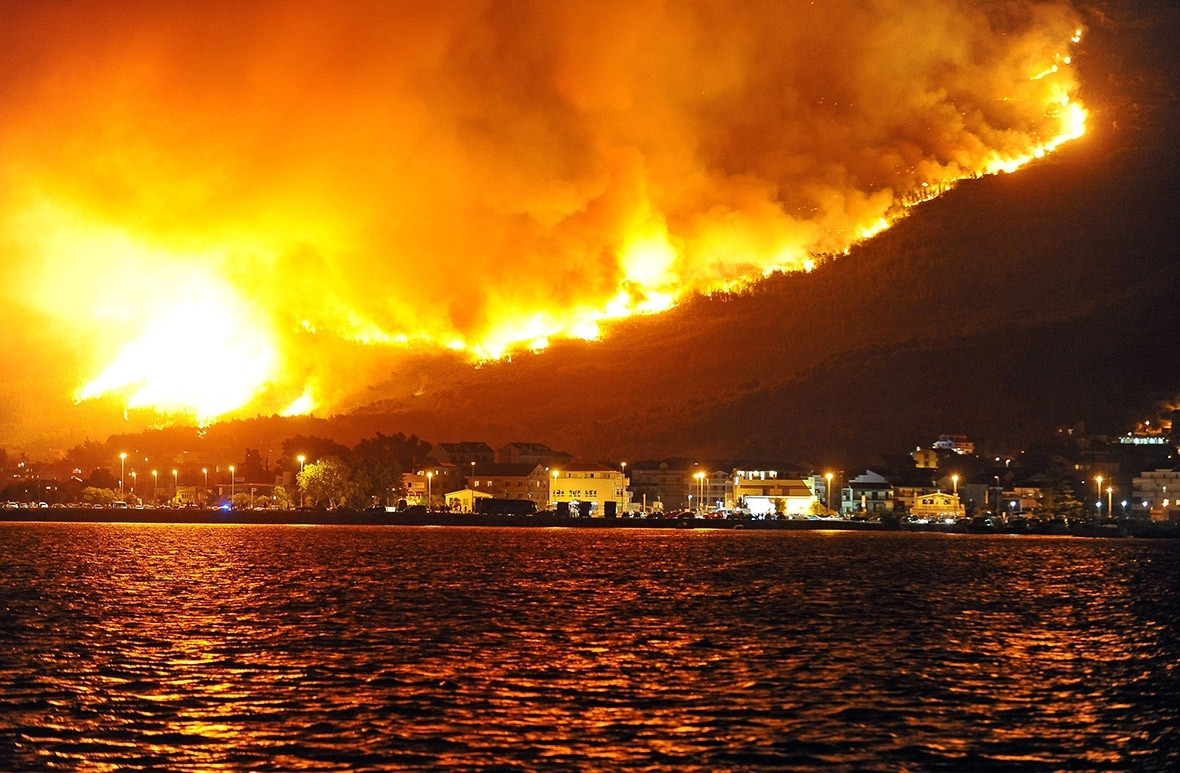 The cause of the fire around Split, the second biggest Croatian city and a popular tourist destination, is unknown. Residents joined firefighters in efforts to contain the flames. Authorities warned residents to remain calm, stay indoors and keep the windows closed as thick smoke spread around the area. Croatian soldiers joined in the battle. More fires have been reported further north, near the town of Pula, and on the islands of Pag and Vir.
Defence Minister Damir Krsticevic said some 100 people from the Croatian army joined firefighters in the village of Zrnovnica, east of Split, where children and elderly people were evacuated from an area engulfed by heavy smoke. Zrnovnica is the site of an underground army missile compound, but Krsticevic said he did not expect it to be damaged.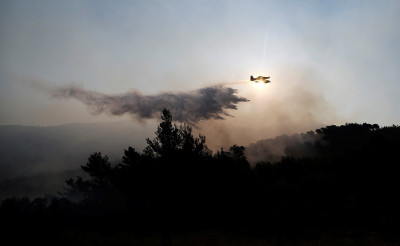 Prime Minister Andrej Plenkovic said that Croatia might consider asking for help from its European Union partners "if necessary". Some Croatians took to social media to express their sorrow over the devastation and their anger that the European Union is not helping Croatia.
Further south along the Adriatic coast, Montenegro has asked for international help to fight wildfires raging out of control through forested areas. At least 100 tourists were forced to evacuate from the Lustica peninsula as flames spread to homes and camping areas. "Our forces are not enough to put out a fire of such proportion," said Stevan Katic, the head of Herceg Novi municipality.
Emergency services said strong winds are hampering firefighters' efforts to save the houses. "The fire has spread over the road, an entire hill is burning," emergency official Maksim Mandic told Montenegrin TV. "It is impossible to put out the fire completely in such winds."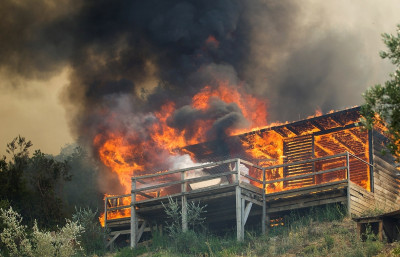 Montenegrin state TV reported that the Interior Ministry asked for international help through the European Union disaster relief system. The navy also stepped in to help evacuate the area by sea, officials said.