Hurricane Matthew, the fiercest Caribbean storm in almost a decade, battered Cuba, Haiti and the Dominican Republic with torrential rain and powerful winds, forcing hundreds of thousands of people to take cover. At least 11 deaths have been blamed on the storm, five of them in Haiti. But the situation in the western tip of the impoverished nation is unclear, with a key bridge washed out, roads impassable and phone communications down.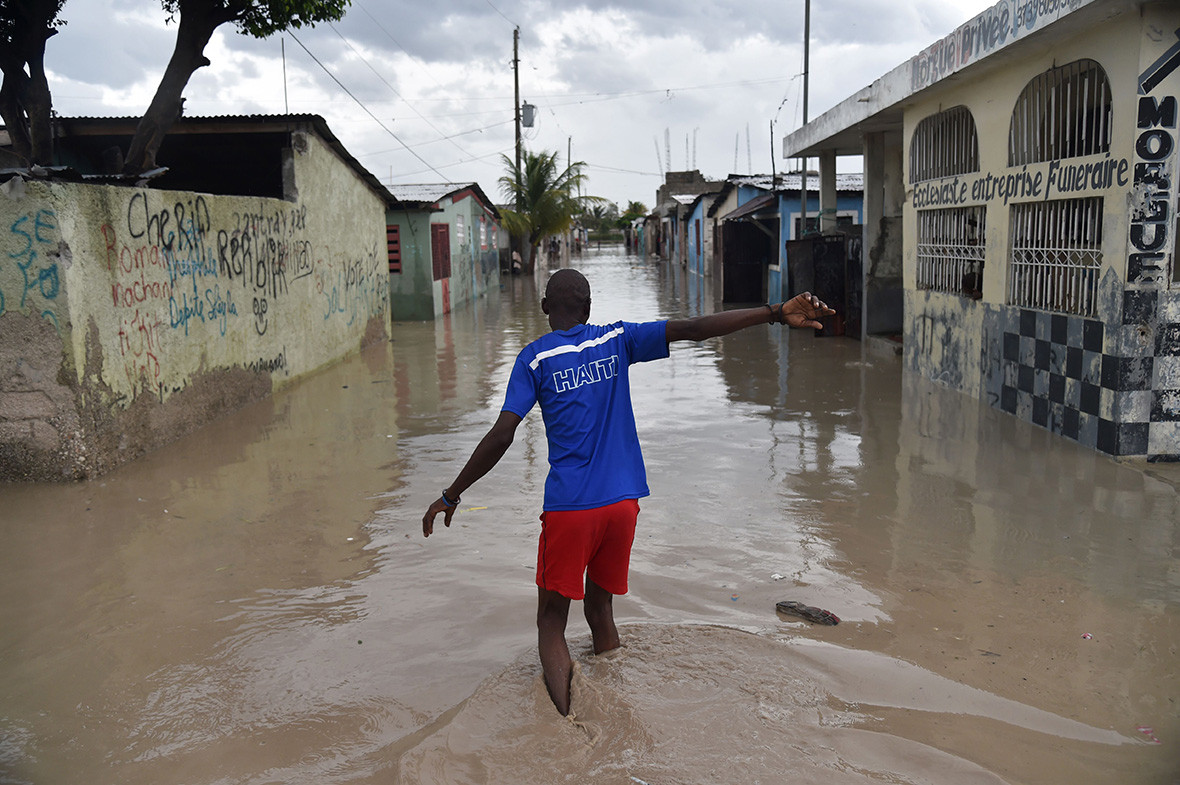 Hours after Hurricane Matthew swept into Haiti on 4 October with 145mph winds, government leaders said they weren't close to fully gauging the impact in the vulnerable, flood-prone country where less powerful storms have killed thousands. As much as three feet (one metre) of rain was forecast to fall over hills in Haiti that are largely deforested and prone to flash floods and mudslides, threatening villages as well as shantytowns in the capital Port-au-Prince.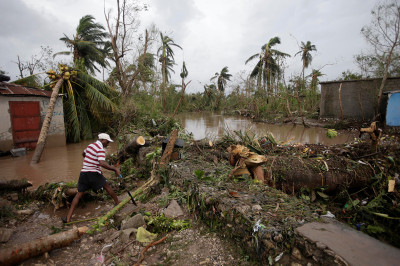 The hurricane has hit Haiti at a time when tens of thousands of people are still living in flimsy tents and makeshift dwellings because of the 2010 earthquake.
At least four people are known to have lost their lives when the storm hit the Dominican Republic, the country that shares the island of Hispaniola with Haiti. They died beneath mudslides and collapsing walls.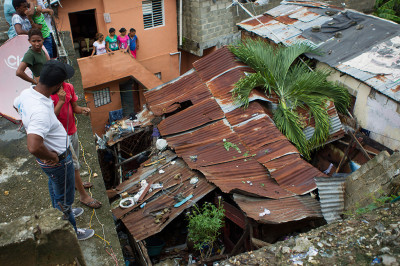 Cuba's government has traditionally made extensive efforts to cope with hurricanes, and authorities spent days organising volunteers to get residents to safety and secure property. However, Matthew whipped Cuba with 140-mile-per-hour winds on Tuesday, pummelling towns and farmland while destroying many of it's roads. There were no immediate reports deaths, casualties or major damage on the Caribbean island.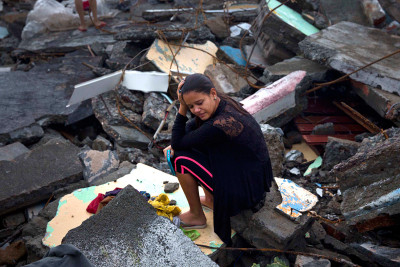 Forecasters are warning Matthew is likely to remain a major hurricane as it sweeps through the Bahamas towards Florida and the Atlantic coast of the southern United States. The governor of South Carolina has ordered the evacuation of more than one million people.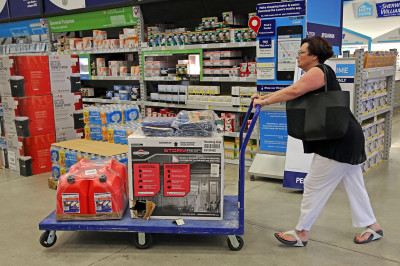 More from IBTimes UK