South African police fired stun grenades, rubber bullets and tear gas at rock-throwing students during running battles at Johannesburg's University of the Witwatersrand – known as Wits.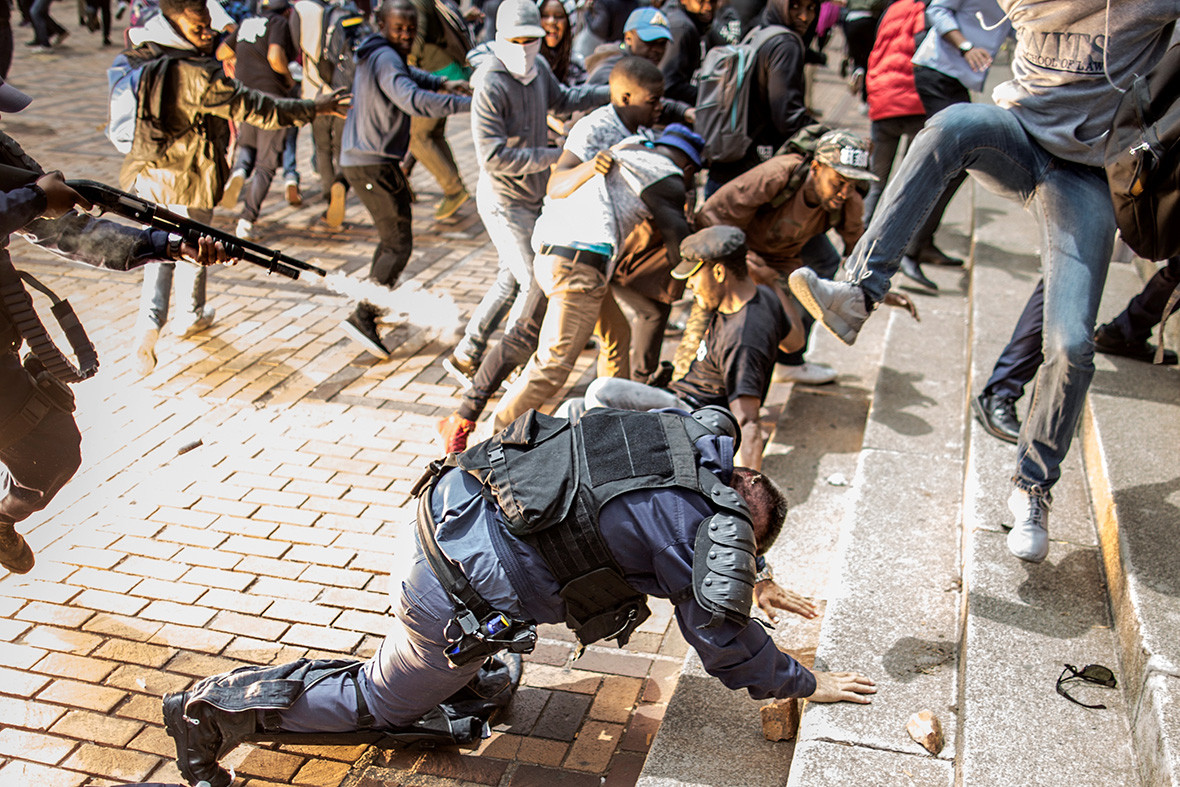 The square in front of the main hall on campus was strewn with spent shotgun shells and rocks after several skirmishes between police and protesters on Tuesday 4 October.
A police woman in riot gear hobbling from the scene with assistance from her colleagues told Reuters she was hit in the leg with a stone thrown by protesters.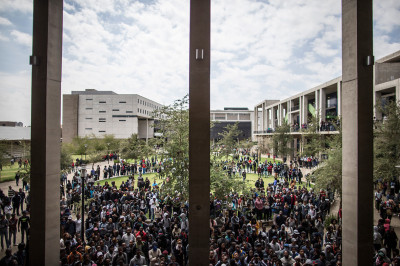 Demonstrations over the cost of university education, which is prohibitive for many students, have highlighted frustration at enduring inequalities in Africa's most industrialised country more than two decades after the end of apartheid.
Protests first erupted in 2015, then subsided as the government froze fee increases and set up a commission to look into the education funding system. The unrest boiled over again, closing some classes and universities, when the commission said that fees would continue to rise, albeit with an eight percent cap in 2017. The university, which shut down during the earlier protests, had reopened on Monday (3 October), but some students had forced some of the lecturers out of their offices.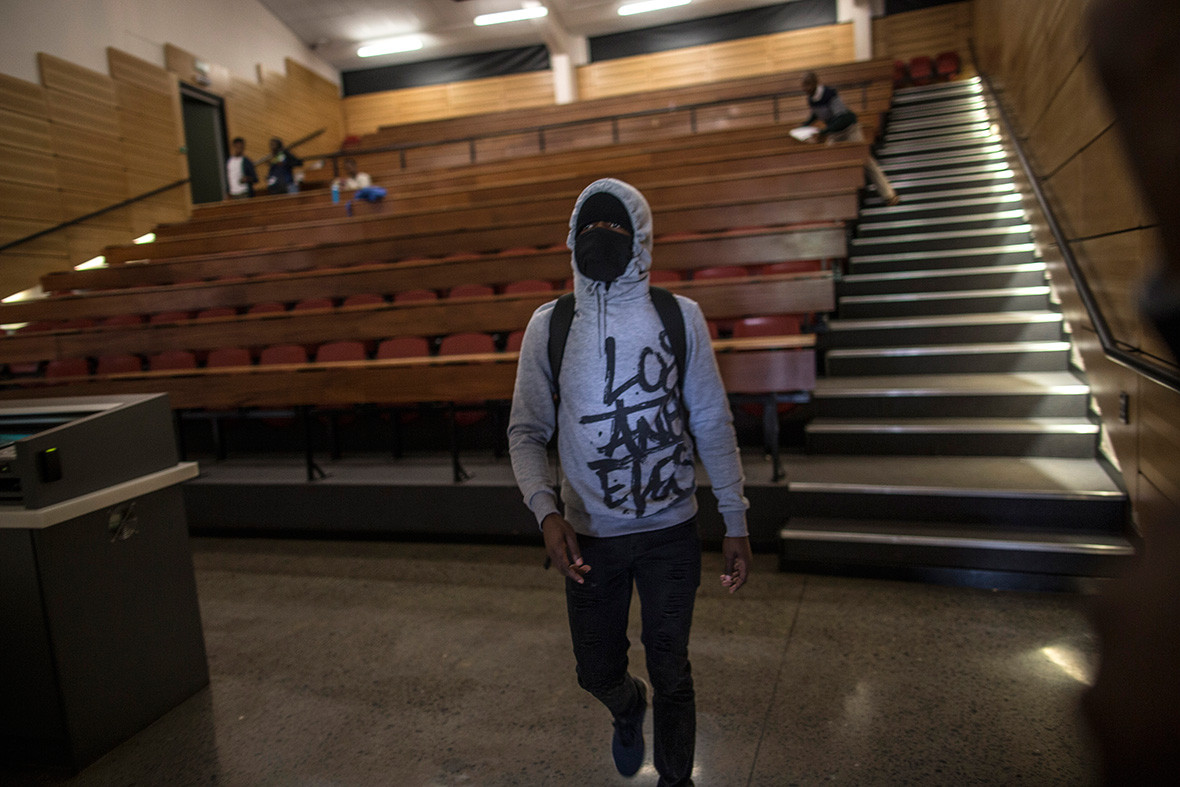 Adam Habib, the university's vice-chancellor, had said police and private security guards would be on campus to help "take back our campus" on behalf of staff and students who wanted to return to class.