Photographer shows the reality of everyday life amid the carnage of Syria
Nish Nalbandian's book, A Whole World Blind, depicts fighters on the front line, as well as everyday people eking out a living amid the ruins.
Award-winning American photographer Nish Nalbandian has spent three years covering the war in northern Syria. His first book, A Whole World Blind, depicts fighters on the frontline, as well as everyday people eking out a living amidst the ruins. He says the book's title came about because "the world is not seeing what's happening here, not really looking. It's hard to look at things like this. And it should be."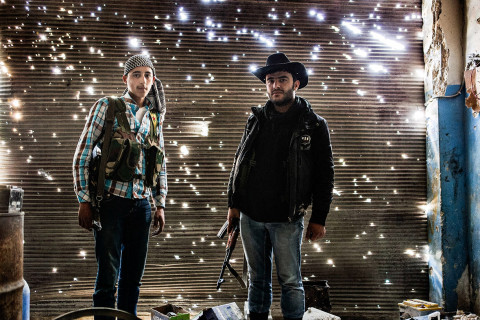 Writer and documentary film director Greg Campbell, who contributes an essay to the book, says: "The best photojournalism serves to remind audiences that events occurring in distant lands are not happening to some strange and unknowable species. They are happening to people who could be our own sons, daughters, brothers, and sisters. Nish Nalbandian is among those rare photographers who cover war by covering the people who suffer through it."
The photographer says: "While the war was never out of sight or mind, I was struck more by how normal everyday life seemed in the midst of the carnage. Amid the events that cause this damage, life goes on, and people continue about their business. They can't do anything else."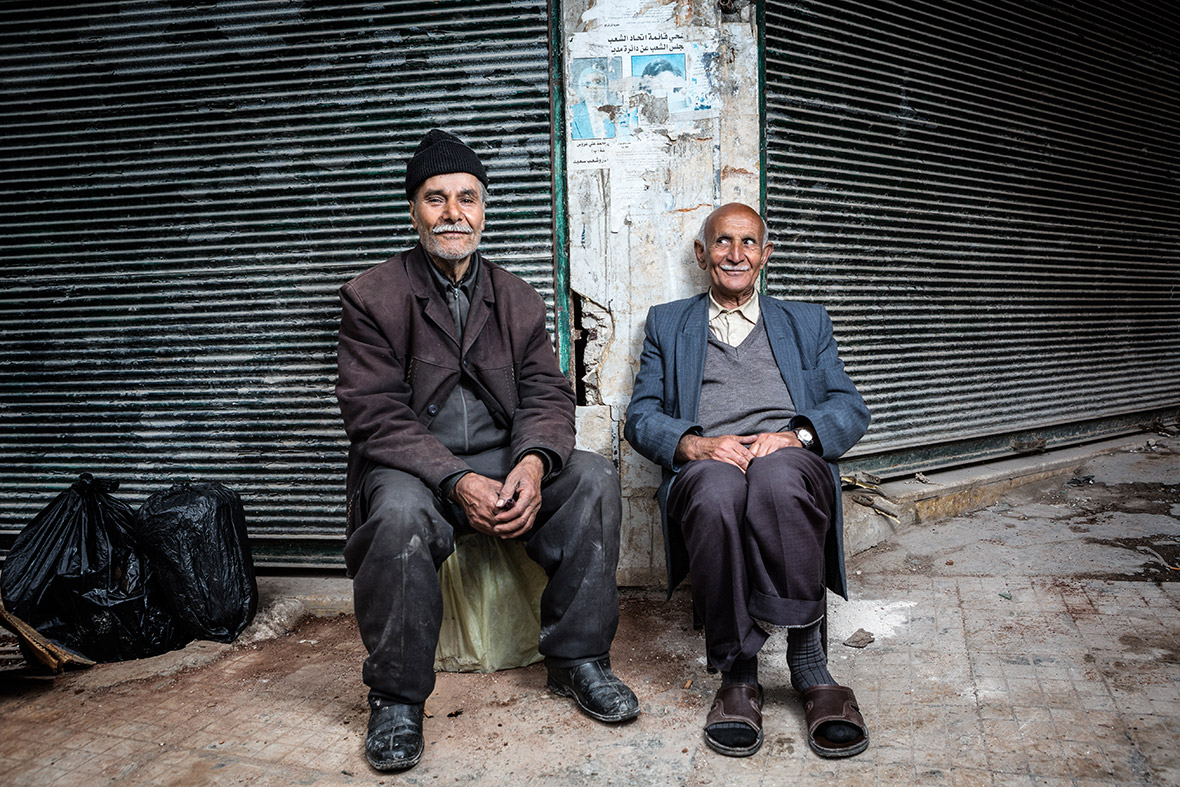 Nalbandian writes: "Before I went, a more seasoned conflict photographer had told me you can edge up to the line and keep as much distance as you want (as long as the line does not move), so you can be in relative safety. And that turned out to be true. Most of Aleppo that I was able to visit is opposition-held territory they call the "Free Areas" (areas held by the government are called "Occupied Territory" on this side of the line). Within these free areas I live and move while I am here. And the people of Aleppo live there too. Just like people live in your hometown. They shop for food or go to a restaurant.
"When I go to the front lines, I crawl through holes in buildings, running behind buses crashed crazily, blocking snipers' views, until I can peek out from the fighting holes and see government positions only 50 or 100-metres away. And despite the ongoing potshots, the fighters offer you tea, or make you have lunch with them. And as you talk, you realise that you no longer hear the bullets cracking overhead unless they are close enough to affect you, and you look around and people are laughing, joking, eating, watching TV, all the while carrying weapons. A game show blares as the watch changes and a new group of fighters goes out to relieve the guys on the line."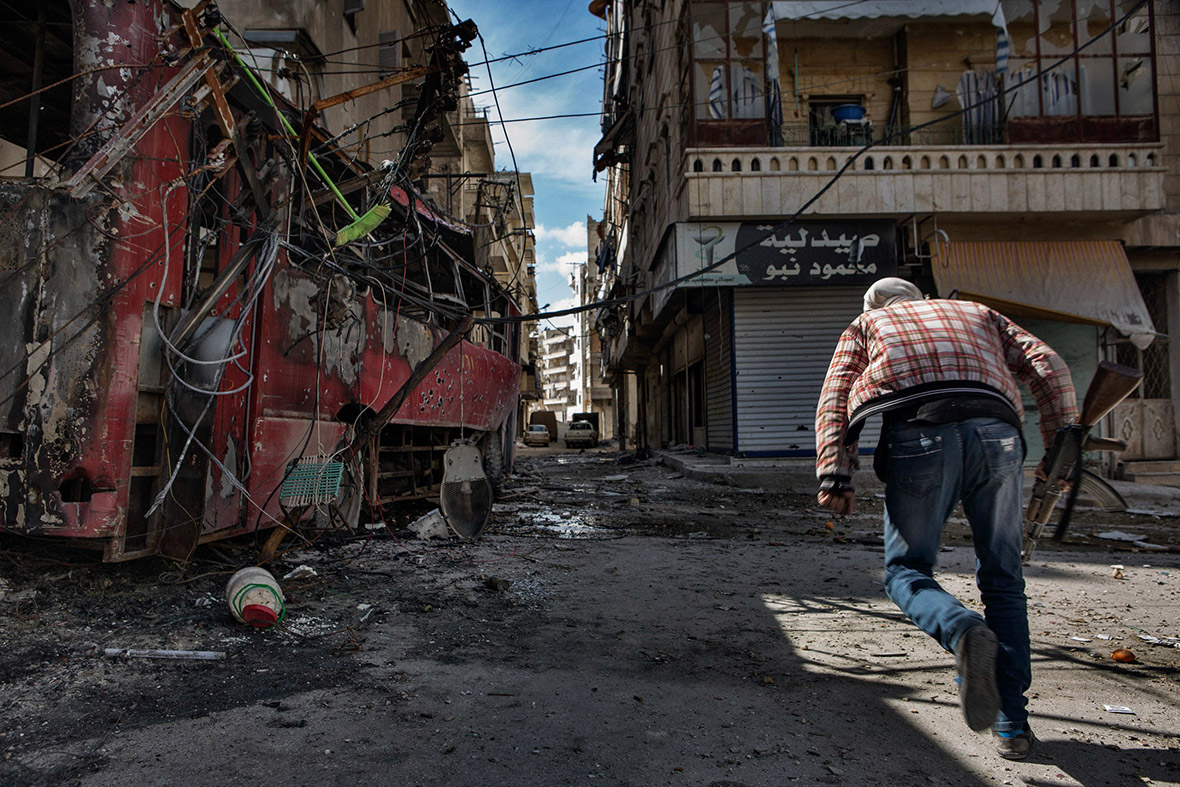 Nalbandian writes: "I'd like to acknowledge that I have only made pictures from one side of this conflict. I do not have access to the other side, and surely there is great suffering on the other side of the line as well."
A Whole World Blind: War and Life in Northern Syria by Nish Nalbandian is published by Daylight Books on 25 October 2016.