Torrential rains have forced hundreds of families to evacuate their flooded homes in the Canadian province of Quebec. A month's worth of rain has fallen on areas of eastern Canada over the past few days. The melt from an unusually heavy snowstorm in late March is adding to the problem – some major rivers rose by 10 centimetres overnight.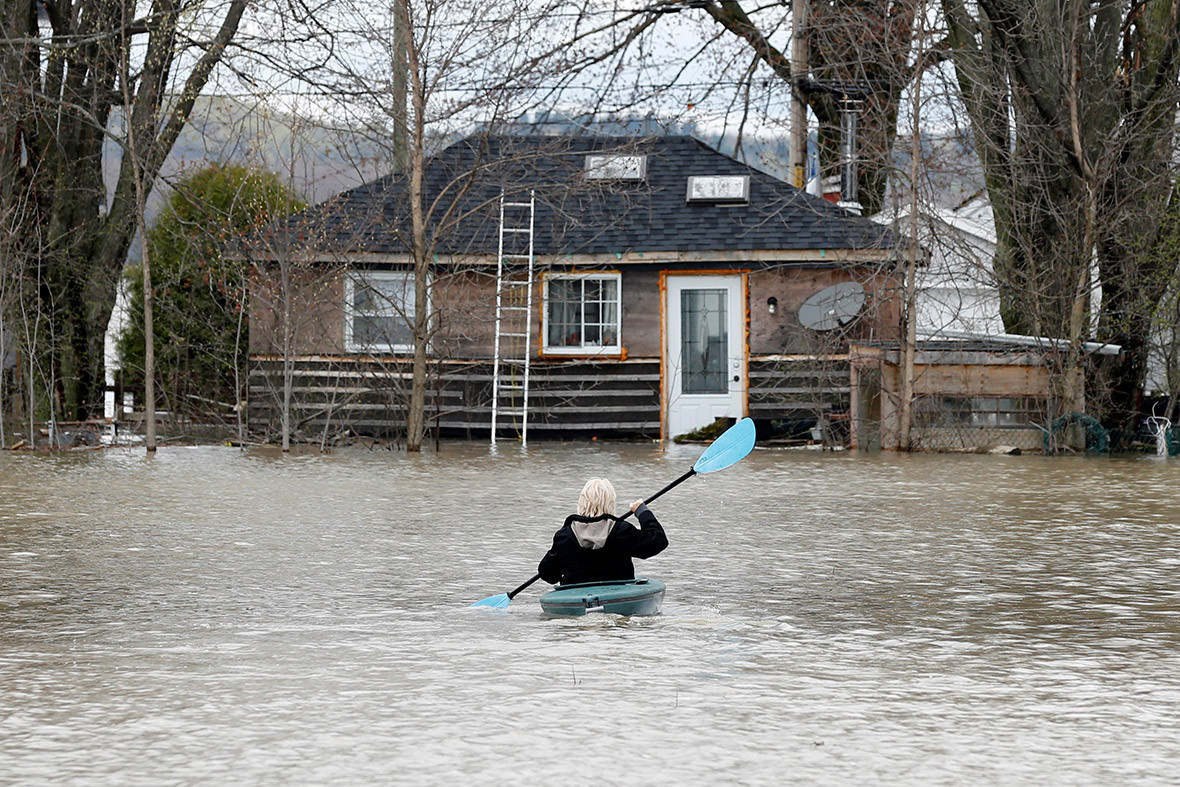 Across Quebec, 126 municipalities are now considered part of flood zones, and the number of homes hit by flooding is in the thousands. The Canadian military has deployed 800 additional soldiers in Quebec, joining more than 400 troops already assisting with the flood effort in the province. Ontario has also seen flooding.
The city of Montreal has declared a state of emergency as floodwaters spread from torrential rains that have lashed the city since early on Friday, causing the worst flooding in decades. One of the hardest-hit towns is Rigaud, west of Montreal. Mayor Hans Gruenwald Jr said evacuation was mandatory in some areas and firefighters were going door to door to make sure people left their homes.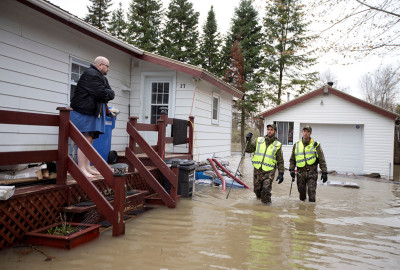 Officials said federal buildings in Gatineau, Quebec, would be closed, and employees who normally get to their offices via the interprovincial bridges in the National Capital Region were being asked not to go to there.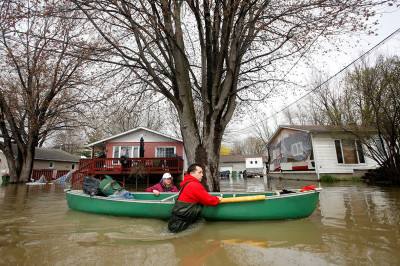 The state of emergency, which gives firefighters extra resources to battle the flooding, will be in place for 48 hours and the situation will be reviewed afterward. The city of Montreal said in a statement that it would take several days for the situation to get back to normal.