Typhoon Hato, a maximum category 10 storm, slammed into Hong Kong with winds of up to 155 kmh (95 mph), blowing pedestrians over and leaving flooded streets, shattered windows, closed businesses and hundreds of cancelled flights in its wake.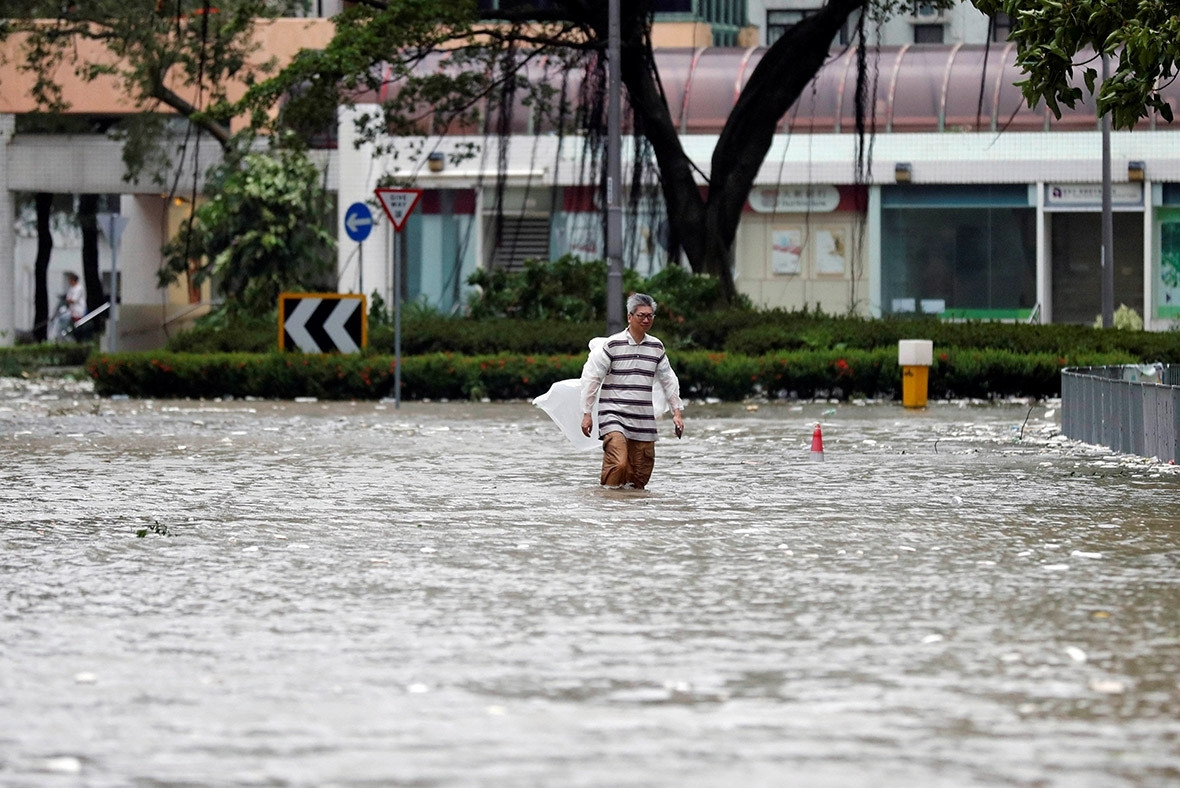 Hato churned up Hong Kong's Victoria Harbour and triggered large swells and serious flooding in low-lying areas. In residential districts like Heng Fa Chuen on Hong Kong island, massive waves smashed against the sides of oceanfront buildings and surged over a promenade, flooding streets and playgrounds and swamping parked vehicles.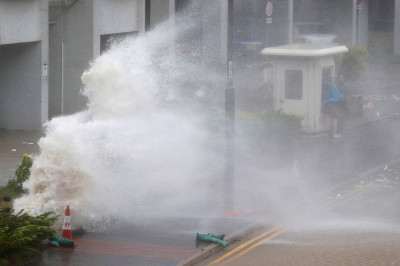 Construction cranes swayed precipitously from the tops of skyscrapers, trees toppled and residents deployed canoes to get around on some streets.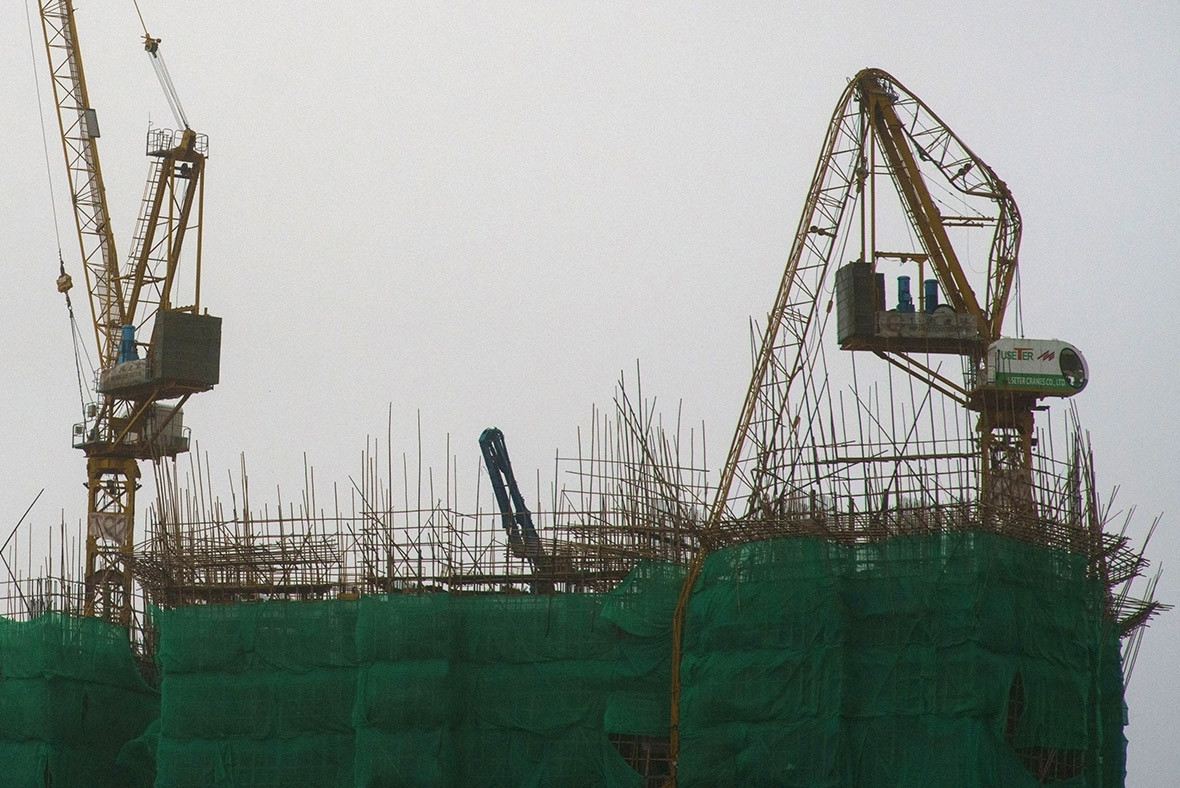 Weather authorities raised the No 10 hurricane signal, the highest level, for the first time in five years. Hato is the first category 10 storm to hit Hong Kong since typhoon Vicente in 2012.
Many skyscrapers in the heart of the financial centre were empty and in darkness as the city's workers stayed at home and hunkered through the storm. Trading in Hong Kong's financial markets was halted for the day, the stock exchange said. The last storm to close the exchange for the whole day was Typhoon Nida in August 2016.
Typhoon Hato came within 60 kilometres (37 miles) of Hong Kong, close enough to be considered a direct hit under Hong Kong's storm warning system. It was headed toward the western side of mainland China's Pearl River Delta and made landfall in Guangdong province. Thousands of people were evacuated from parts of the mainland coast ahead of the storm's arrival, China's official Xinhua News Agency reported.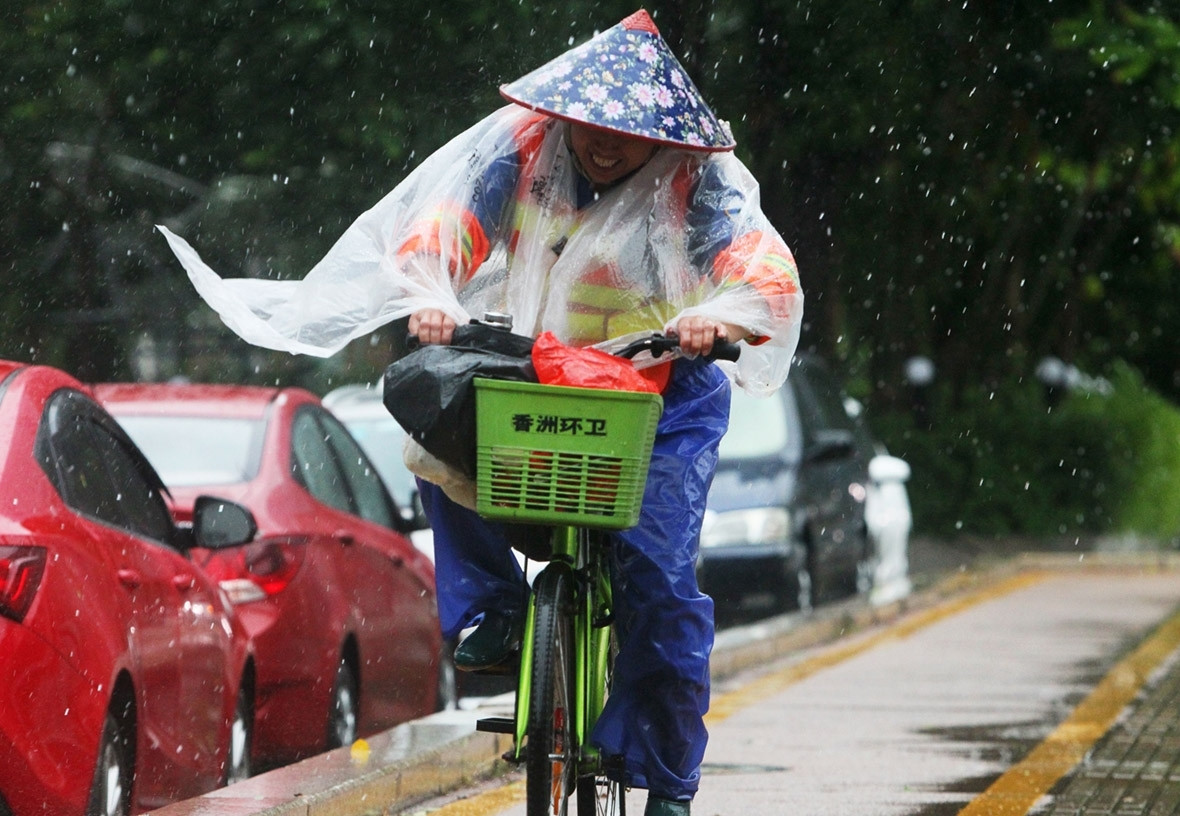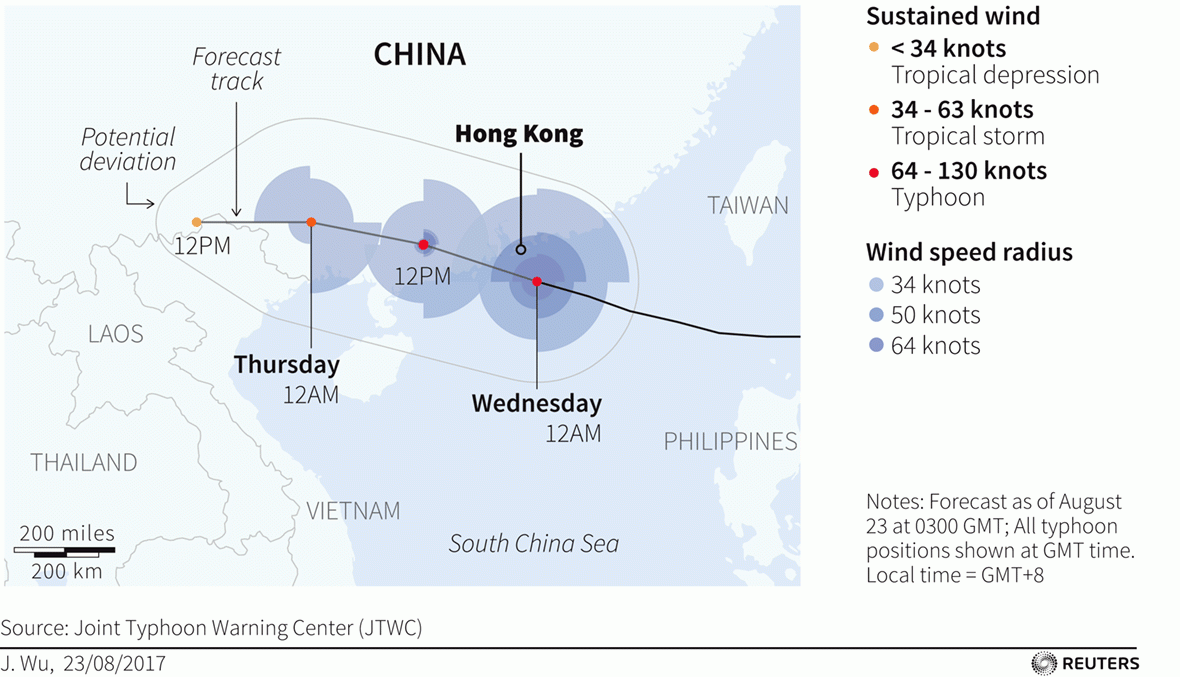 Train services were cancelled, fishing boats returned to harbour and more than 4,000 fish farmers and their families came to shore, Xinhua said. Waves up to 10 metres (33 feet) high were expected in the South China Sea, the agency said.